Bass may not be the first fish you think of when you think about fishing in Oregon (hello trout, salmon and steelhead), but the state does have some excellent fishing for largemouth, smallmouth and striped bass.
This article uncovers the very best of Oregon's bass fishing waters and also hooks you up to much more specific information about how and where to catch these aggressive biters and hard fighters.
This article will focus on those three species that have truly excellent fisheries in the state, if you know where to look.
We won't worry here about the few spotted bass (better to hit California for spotted bass) or any of the sunfish-sized relatives.
Largemouth Bass Fishing
First off is the largemouth, the best-known and most widely distributed of the freshwater bass species (with several variants) in America, and the largest of the family of fish known as black basses.
In Oregon, largemouth bass are not always huge but they have an amazing range, from the near-sea level lakes along the coastline to the high elevations of the Cascade Range to the arid tumbleweed deserts of Eastern Oregon.
Largemouth Bass in Western Oregon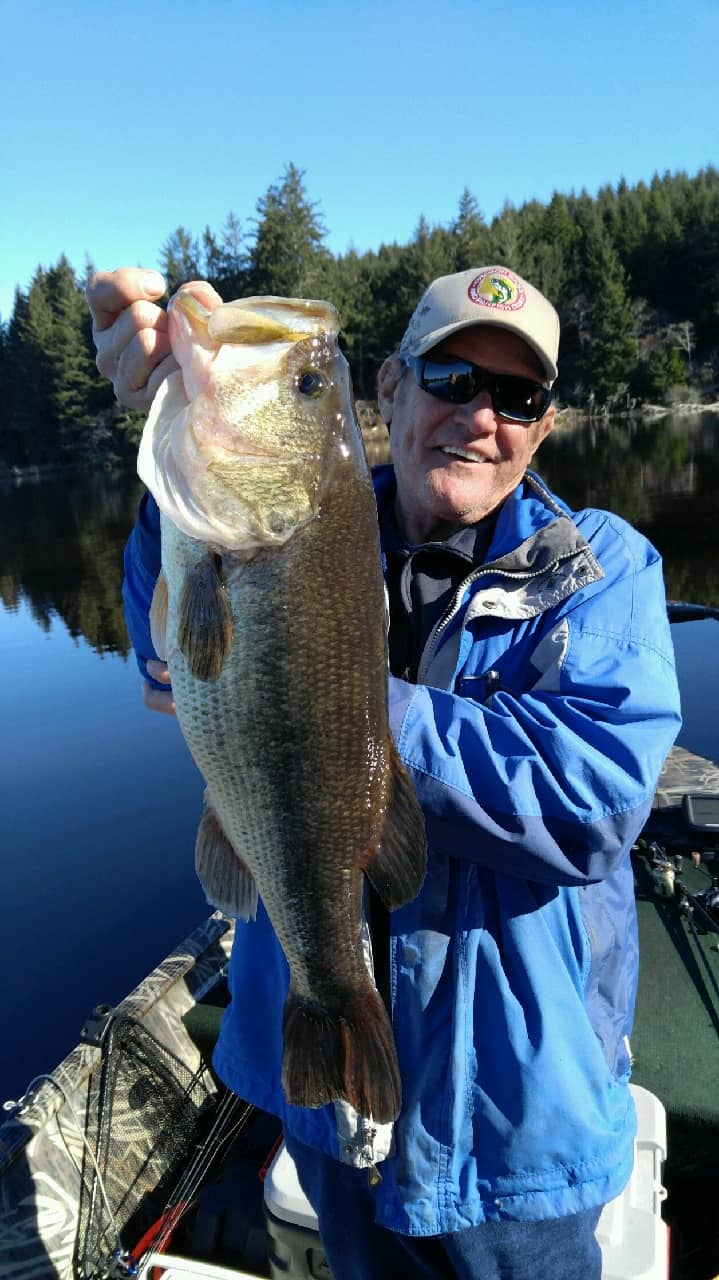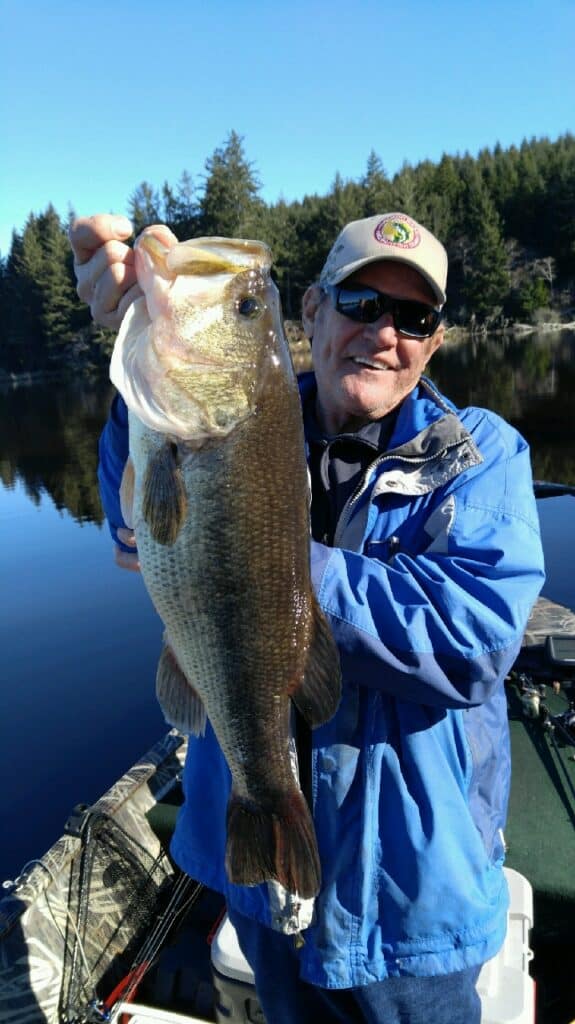 Western Oregon has several excellent largemouth bass fisheries.
The most famous of these is arguably Tenmile Lakes, a sprawling pair of connected lakes among the dunes on the Oregon Coast.
Other coastal waters with outstanding bass fishing include Siltcoos Lake and Tahkenitch Lake on the central coast and Cullaby Lake on the northern coast.
Inland, Cottage Grove Reservoir and Dorena Reservoir in the Willamette Valley and Lake Selmac in Southern Oregon are among the best places in Oregon to catch bass over 10 pounds.
The Portland area has many smaller ponds and shallow lakes, a few reservoirs, and sloughs along the Willamette and Columbia rivers that harbor largemouths. You can find more of the better metro-area spots in Best Bass Fishing Near Portland and Vancouver.
To really learn about where to catch bucketmouths on the wetter side of the state, read our Best Largemouth Bass Fishing in Western Oregon.
Largemouth Bass Fishing in Central and Eastern Oregon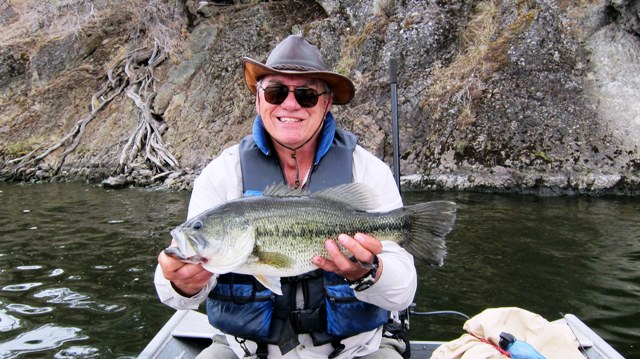 For sheer numbers, it's hard to beat Davis Lake in the Cascades, although you'll have to catch your bass with a fly rod.
Nearby Crane Prairie Reservoir is another option where you can chuck lures and bait among the stumps, although the trout anglers might look at you funny.
McKay Reservoir in the Pendleton area isn't exactly known for having lots of bass, but it has produced past state record-sized fish.
Several high-desert spots often better known for smallmouths have some pretty impressive largemouths back in the coves.
Dig into all of those eastside hot spots in our Best Largemouth Bass Fishing in Central and Eastern Oregon.
Smallmouth Bass Fishing
Largemouth bass may get much of the glory among bass anglers, but we'd have to say that Oregon stacks up far better comparatively to other states when it comes to smallmouth bass.
Here are some of our favorite smallmouth bass spots around Oregon. Again, you'll want to follow the included links for far more information.
Smallmouth Bass Fishing in Western Oregon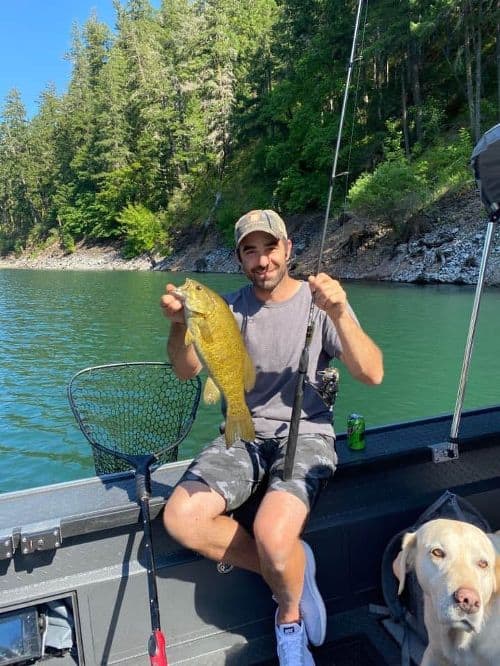 Western Oregon has several excellent smallmouth bass fisheries.
We'll lead off with the Umpqua River, which doesn't always give up the biggest bass in Oregon, but there are lunkers to be had (especially in the spring), and in the summer it's not unreasonable to land more than 100 bass per day.
While we're in Southern Oregon, several reservoirs including Lost Creek Lake can put out some impressive smallmouths if you can turn your attention away from all the trout.
Farther north, the lower Columbia River and lower Willamette River in and near Portland can be incredible for smallmouth bass once you learn where they hold.
Also in the area, Henry Hagg Lake has produced the last several smallmouth bass state records.
Want to learn a lot more about smallmouth bass in these parts? Read Best Smallmouth Bass Fishing in Western Oregon.
Smallmouth Bass Fishing in Central and Eastern Oregon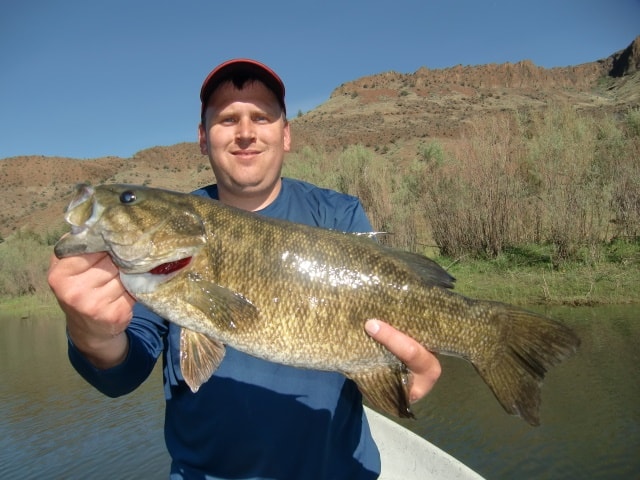 The stretch of the Columbia River that runs through central and eastern Oregon is flat-out awesome for smallmouth bass, so much so that this massive river is often ranked among the best bass fisheries in America and hosts a good number of tournaments.
But the Columbia in these parts is big and windy, and smallmouths aren't always easy to get.
If you want a more typical-sized river, one you can drift or fish from the bank, it's hard to beat the renowned John Day River.
Like the Umpqua, the John Day is simply chock full of smallmouths, with fish over 20 inches landed with some regularity.
We shouldn't get too far without mentioning the big desert reservoirs.
For smallmouths, we'd have to pick Brownlee Reservoir and Owyhee Reservoir as our top two.
Still, there are too many waters with incredible smallmouth bass fishing to mention in this roundup, including a little-known river fishery that might have all of these beat if you're up for an adventure.
Find them all in Best Smallmouth Bass Fishing in Central and Eastern Oregon.
How to Catch Bass
You now have a pretty good idea of where to catch these two main species of black bass in Oregon, and you have the links on this page to find even more spots in our more detailed articles.
Now it's time to learn more about how to catch these fish. A good place to start is Bass Fishing: Simple Techniques and Tips.
Striped Bass Fishing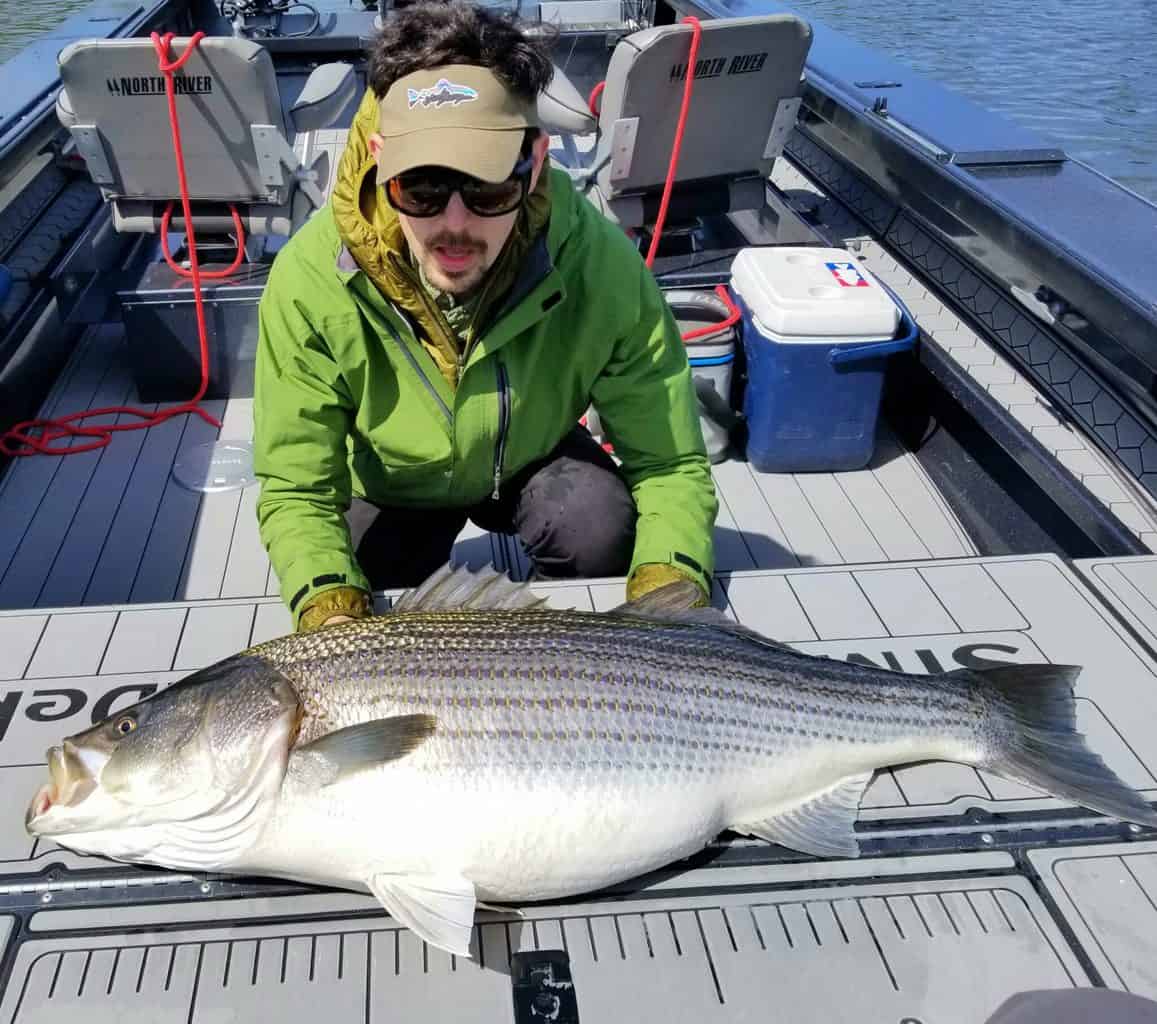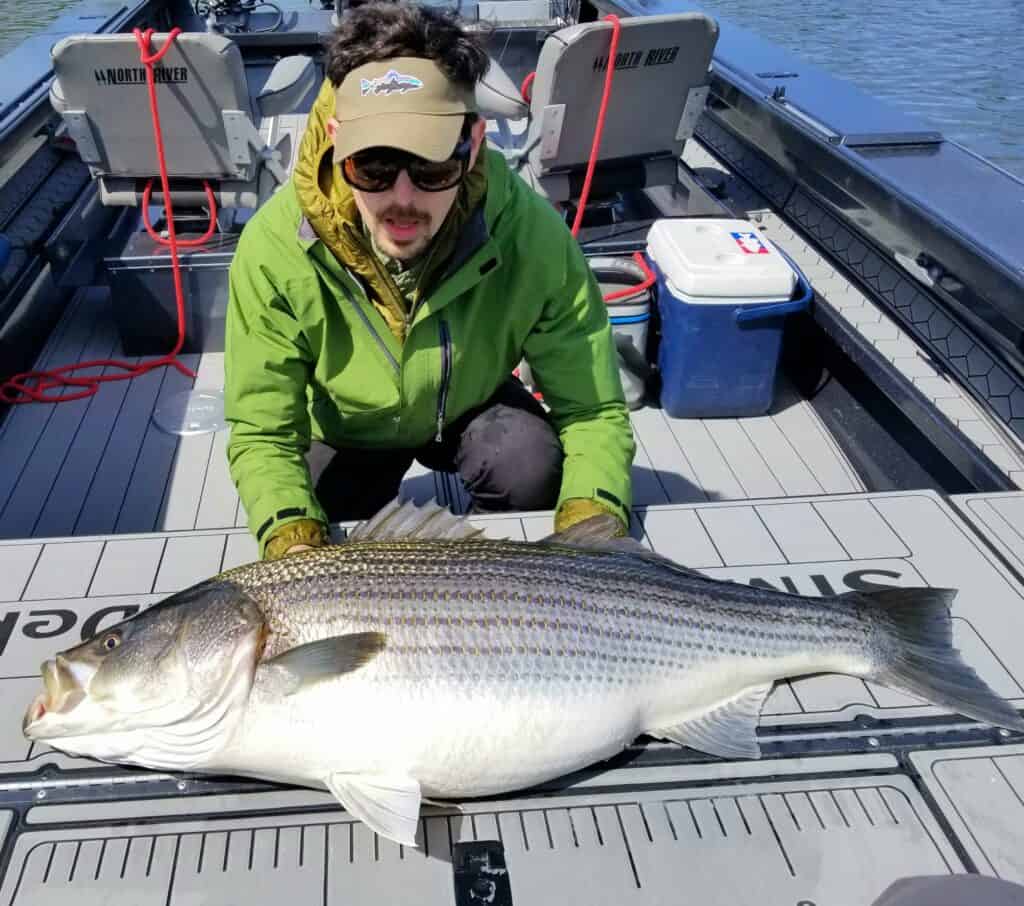 Striped bass are an Atlantic coast species that make their way between saltwater and freshwater.
In Oregon, stripers apparently strayed north from plantings made in California, where they are a mainstay fishery around San Francisco Bay and other coastal areas.
Stripers are only found in fishable numbers in a few Oregon rivers and estuaries.
The best striped bass fishing in Oregon is often in the tidewater sections of the Umpqua River and Smith River, and Winchester Bay.
The other go-to striper fishing is a bit farther south on the lower Coquille River and its bay.
Stripers also are caught now and then in Coos Bay and its lower tributaries, and every once in a few other coastal rivers.
Oregon Resources
ODFW Weekly Fishing Report
ODFW Trout Stocking Schedule
Oregon Fishing Regulations
National Weather Service