Northwest Zone
Chinook salmon
Most fall runs already have peaked although many rivers continue to get a few bright fish into November (sometimes December).
But the Wilson River usually is at its Chinook-catching best this month. The neighboring Trask River and Kilchis River also can produce decent late-season fishing.
Coho salmon
Try trolling spinners or plugs in the channels at Siltcoos Lake and Tahkenitch Lake south of Florence for wild coho, which may be retained in these waters in limited quantities. Fishing is best after a big rain.
Chum salmon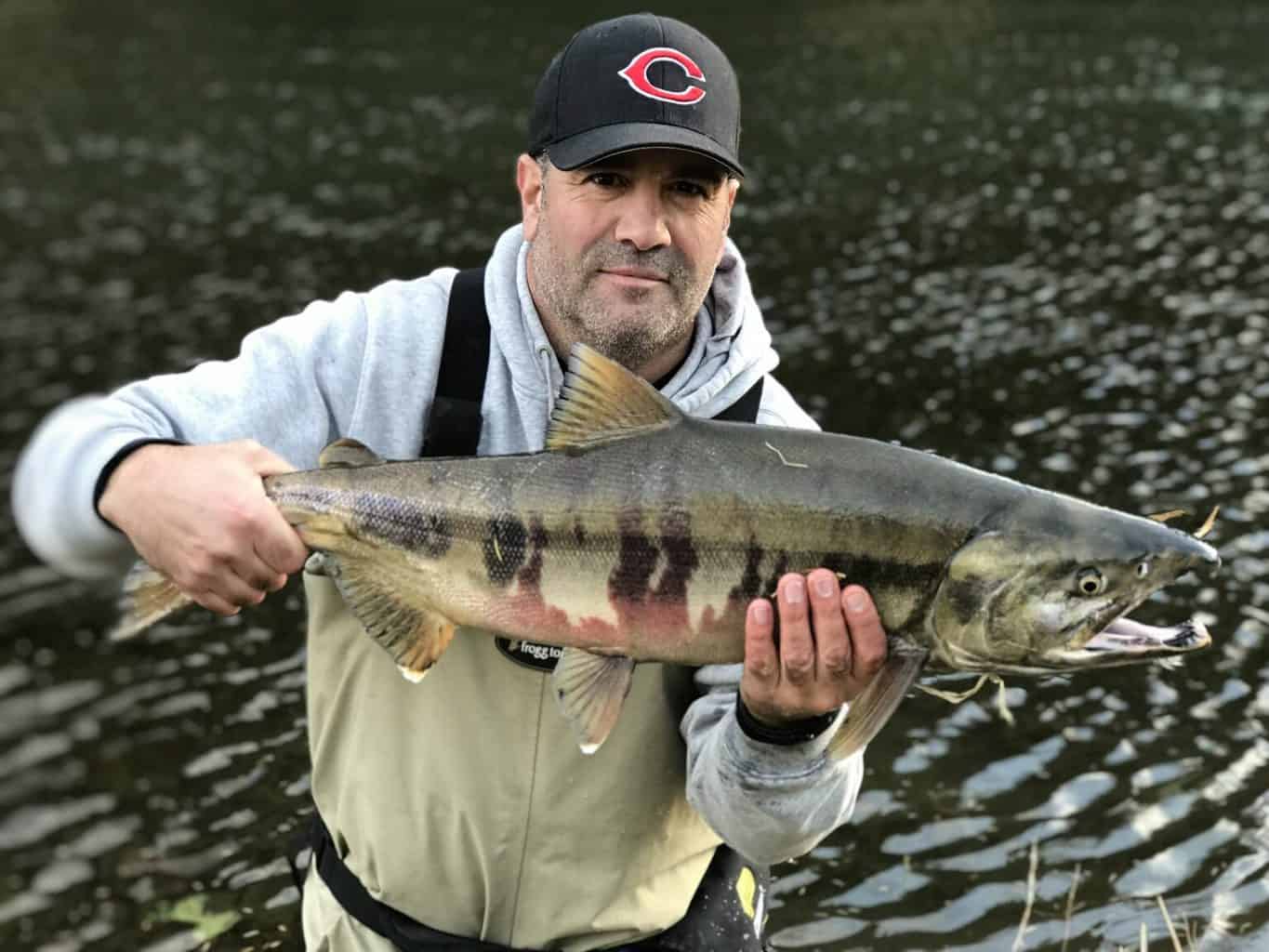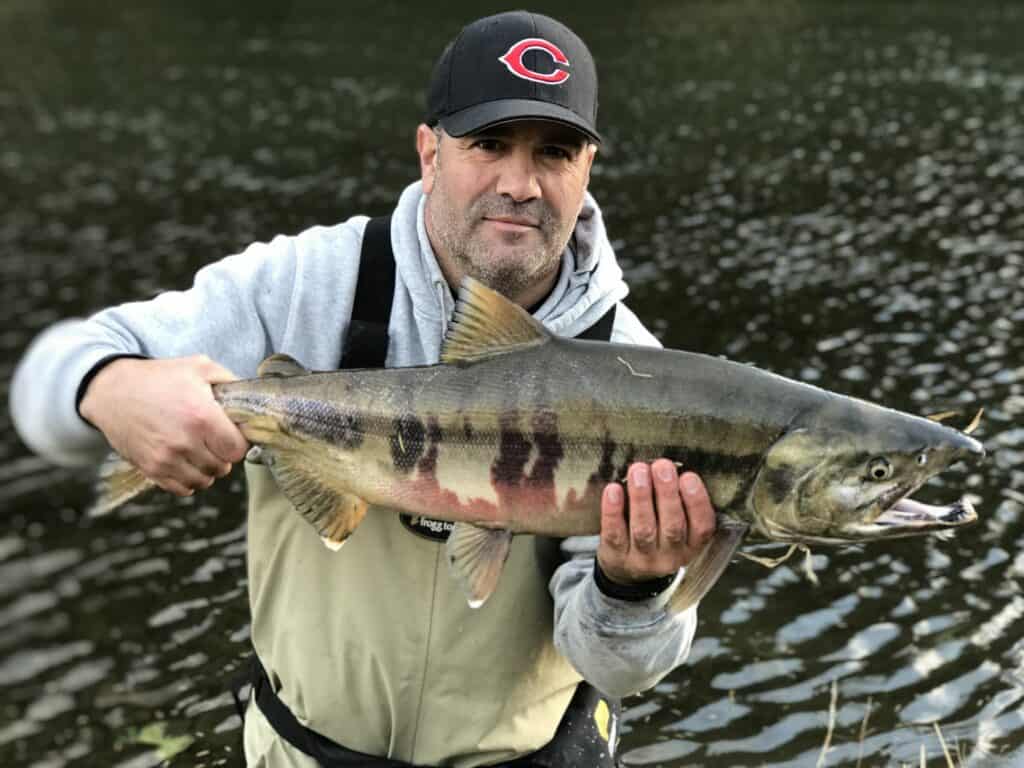 Catch-and-release fishing for these strong-fighting "dog salmon" is legal through the first half of this month on the Kilchis River and Miami River (Tillamook Bay tribs). Check your regs.
Winter steelhead
It's early for great fishing, but if you're going to give it a shot, time it after a decent rain and stick to earlier running rivers such as the North Fork Nehalem River, North Fork Alsea River and some of the Best Winter Steelhead Fishing Streams in Northwest Oregon.
Southwest Zone
Chinook salmon
While most rivers are fading, look for the year's best fishing in the Chetco River, Elk River and Sixes River this month. The Chetco can be subject to delayed openings a few miles above the mouth and other area stream closures are possible, especially with poor water flows. Check ODFW for updates.
Coho salmon
Trolling for wild coho salmon generally is allowed in Tenmile Lakes, with some restrictions and subject to special limits and a season quota. This is a fairly rare opportunity to keep native silver salmon caught in a lake.
Steelhead
Though the calendar says fall, November is typically one of the best months to catch late-season summer steelhead in the Rogue River from around Grants Pass up to Cole Rivers Hatchery (below Lost Creek Dam).
Besides the fact that there are plenty of steelhead around, the fly-only restrictions ended after Halloween and anglers suddenly have a much larger arsenal to use in the upper river.
Trout
Free fishing days right after Thanksgiving might bring some extra stocked trout to close-in spots, perhaps Expo Ponds and Reinhart Park Pond.
Lost Creek Lake is an excellent choice for cold-season trout.
Along the coast, Tenmile Lakes and Empire Lakes are among a host of low-elevation lakes that often fish well for trout this time of year. Some may be recently planted with trophy-sized trout.
Willamette Zone
Trout
The Alton Baker Canoe Canal in downtown Eugene is stocked with rainbow trout through much of the fall into November. The ponds at the lower end and mid-point and several other spots are planted and are best soon after a scheduled stocking.
Junction City Pond may not only get stocked trout but occasionally surplus summer steelhead in November.
Walter Wirth Lake and Walling Pond in Salem are stocked throughout the fall.
Detroit Lake and Henry Hagg Lake hold fish all winter and can be good in late fall when the weather breaks.
Additional plantings may occur at valley ponds in time for free fishing days often planned immediately after Thanksgiving.
Sturgeon
Lower Willamette River sturgeon fishing can be very good in November for catch and release angling. Retention seasons have been very brief or nonexistent lately; watch for an ODFW announcement if there will be harvest opportunities.
Central Zone
Trout
Fly anglers can do well on native redside rainbows in open sections of the rivers of the lower Deschutes River drainage, with Crooked River among the best cold-season options.
For stocked rainbows, try Pine Hollow Reservoir and Taylor Lake in the zone's northern area. Both may get large plantings of hatchery fish in early October and again in early November and can be excellent in the fall.
Check ODFW's trout stocking schedule linked below to help plan your trip.
Steelhead
While catch rates in the Deschutes likely peaked in October, November has some often-overlooked steelheading that can be excellent during weather breaks.
By November, steelhead are well spread out and are present in good numbers clear up to the deadline below the Pelton Regulating Dam near Warm Springs.
Southeast Zone
Trout
While many district waters get too cold for great fishing, Ana River and Ana Reservoir maintain a fairly constant temperature all year and can fish well between the harsh weather fronts that move through this area near the community of Summer Lake, between La Pine and Lakeview.
Northeast Zone
Steelhead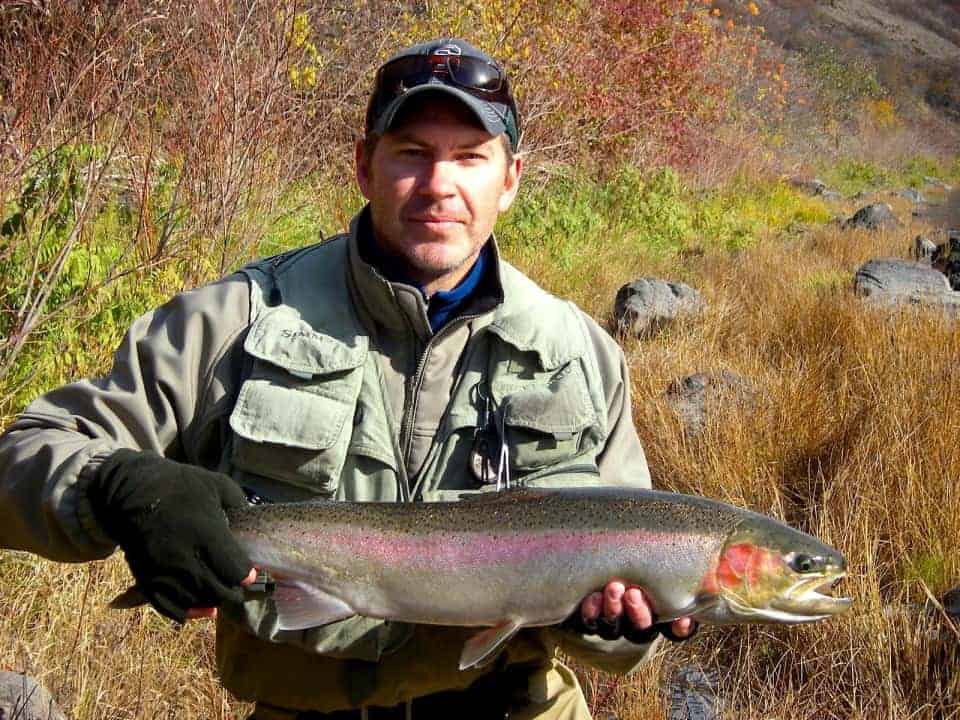 Summer steelhead numbers continue to build in district rivers. The Grande Ronde River from the state line to Wildcat Bridge is a top choice and sometimes peaks in November, depending on conditions.
Upriver, the first decent catches are beginning on lower reaches of the Wallowa River, although fishing hear will be better after the first of the year. The remote Imnaha River can also be very good for steelhead in November.
Trollers working the John Day Arm historically often see the most landings this month, but recent regulations establishing fish sanctuaries have put the area off-limits to this fishery, so check the rules before fishing.
Upstream on the John Day River can be fair to good, with primarily wild fish.
The Umatilla River also can be productive for steelhead (and some darker salmon) in November.
Trout
Look for brook trout to be staging for the spawn in shallow water, including the beach near the picnic area at Magone Lake.
Trout Farm Pond has good late-fall fishing for rainbow and brook trout, but snow may block the road by December.
Snake River Zone
Steelhead
Fishing can be excellent in the river below Hells Canyon Reservoir, where November can be bring the highest catches of the year.
Some of the excess hatchery summer steelhead may be stocked in Hells Canyon Reservoir above the lowest dam, providing another angling opportunity.
Panfish
While crappie and catfish angling might be slowing down for the year in the reservoirs, try fishing with worms for perch and bluegill.
Columbia River Zone
Sturgeon
Sturgeon fishing in the Columbia River can be fair from Portland up to the gorge below Bonneville Dam. Rules regarding retention can vary year to year, so check for current regulations before fishing. Retention periods are brief these days below the dams.
Bass
Smallmouth will be schooled up and probably in deeper water with structure that breaks the current of the Columbia River. Soft plastic grubs and worms worked slowly can be effective when you find holding fish.
Marine Zone
Rockfish
Fishing can be good this time of year off-shore and from jetties, but you'll have to catch a nice window between storms.
Crabs
Though not always as consistent as October, due to increasing rainfall, November crabbing can be among the season's best. Periods of dry weather are best, not only for crabs (who like saltier water that comes with lower river flows) but for the comfort of crabbers.
The Columbia River estuary and Netarts Bay can be good bets even if smaller coastal rivers are pumping freshwater into most bays. Ocean crabbing is closed from boats.
Clamming
Bay clamming and beach (razor) clamming can be fair to good. You might have to dig by lantern light: Minus tide series in the fall often come after sunset.
For more information, try the following main pages:
Return to Oregon Fishing Calendar
Find the best Oregon fishing by regional zones
Find the best Oregon fishing by target species
Return to the Oregon home page
Oregon Resources
ODFW Weekly Fishing Report
ODFW Trout Stocking Schedule
Oregon Fishing Regulations
National Weather Service