In additional to Clear Lake, this article will show you a handful of places in Lake County where you also can catch good numbers of fish, including lakes with stocked trout.
Blue Lakes
These are fair-sized fishing lakes just north of Clear Lake along Highway 20.
Upper Blue Lake has over 100 acres and is stocked with catchable rainbow trout in the late winter and early spring, making those the best time to fish it if you're after trout.
Both Upper and Lower Blue Lakes also have resident bass, catfish and panfish that will bite best in warmer months from spring through summer and into fall.
There are services at the lakes including a resort, boat rentals, bait and tackle and other amenities.
Learn more about Blue Lakes at this website.
Clear Lake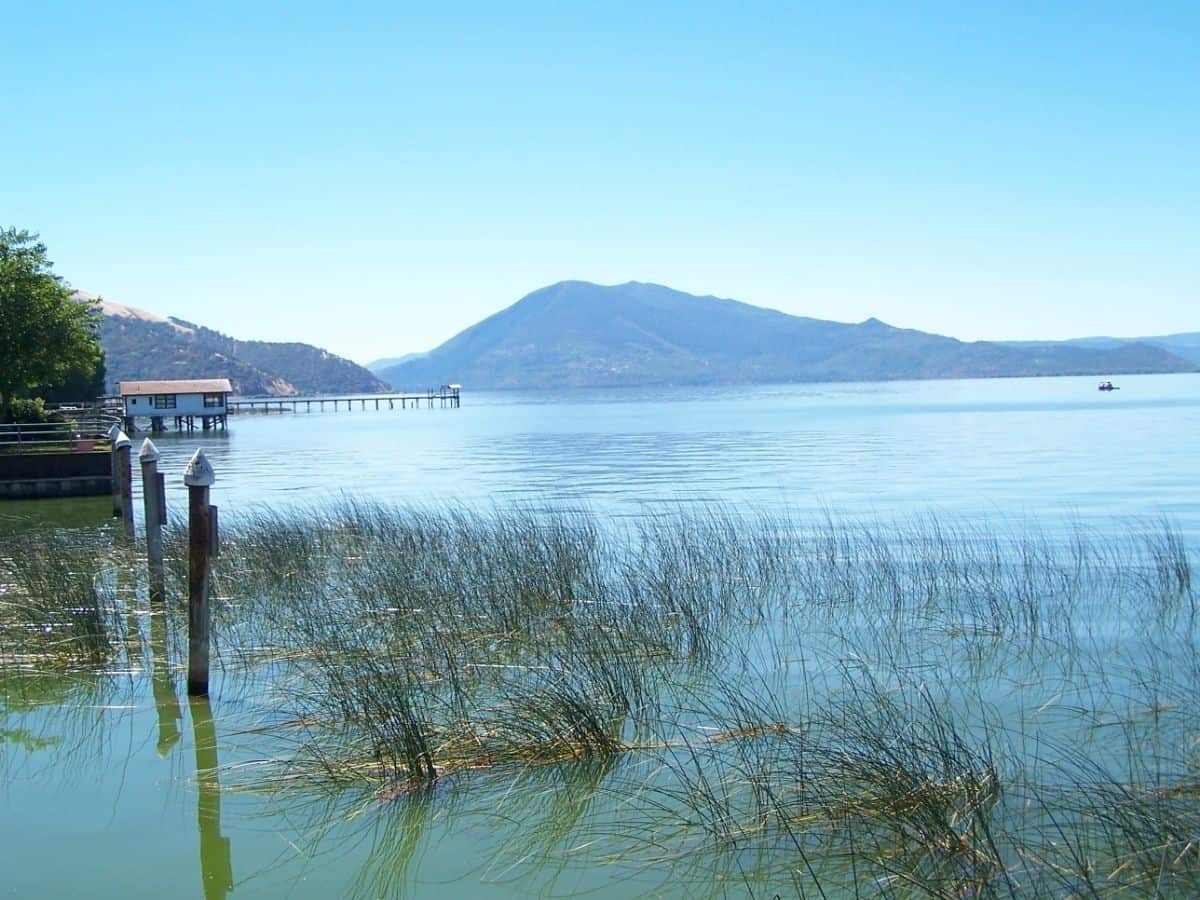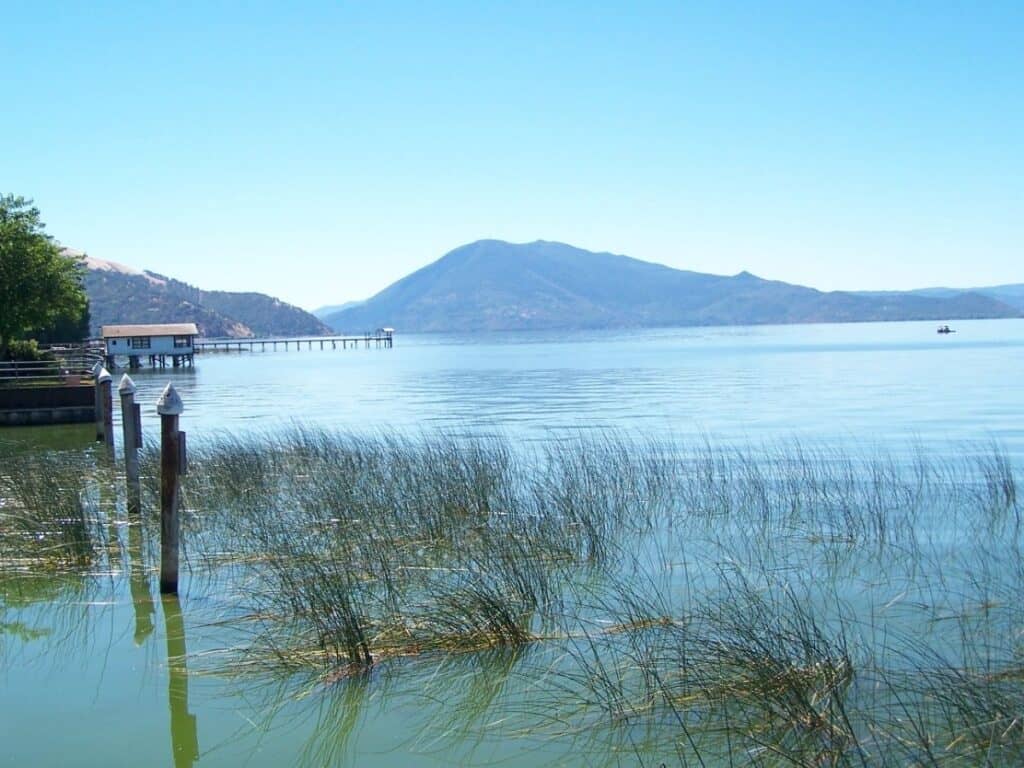 This is simply one of the best largemouth bass fishing lakes in Northern California, and it also makes our lists among hot spots for catfish and crappie lakes in the state.
It's also very large at 43,000 acres, although much of that is shallow, which favors the warmwater species.
The lake is not typically stocked with cold-water fish like trout or landlocked salmon.
More: Clear Lake Fishing
Indian Valley Reservoir
This is a fairly large reservoir at 4,000 acres, offering a premiere fishing spot for anglers.
This reservoir sitting at about 2,000 feet in elevation east of Clear Lake is best fished starting when rainbow trout are stocked for the season, usually in late winter or early spring.
Indian Valley Reservoir is quietly a very good bass lake that also offers catfish, panfish and even a pretty reliable fishery for large kokanee salmon.
also offers several species of bass, catfish, panfish, and inland salmon.
Campsites and boat launching are available.
Pillsbury Reservoir
This is a good-sized reservoir of 2,280 acres when full, but don't expect it to always be full.
Despite fluctuating water levels with extreme drawdowns, Pillsbury is still known for having good fishing opportunities.
Pillsbury Reservoir (also known as Lake Pillsbury) is a good trout fishing spot, with hatchery rainbow trout being stocked in the spring. At least some years those trout are extra large "super catchable" fish.
There are also resident species such as bass and panfish that anglers can catch.
Water-skiing is also a popular activity in the lake.
Pillsbury Reservoir also has dispersed camping, which includes access for small RVs. There are boat ramps, marina, resort and other amenities.
Dirt roads at the lake can be slippery when wet, according to the CDFW.