This suburban lake just east of Portland is fished most often for stocked trout in the early season and bass and panfish during the warm months.
The lake is just south of the Columbia River in the city of Fairview, near Gresham and Troutdale.
The 62-acre lake is inside Blue Lake Regional Park, managed by the regional government Metro. It opens at 8 a.m. and closes at dusk daily except for a few major holidays. There is a fee to get in.
The primary access is from the park, which borders most of the north side of the lake off Northeast Blue Lake Road between Marine Drive and 223rd Avenue.
The southern and eastern sides of the lake are lined by private residences. For those of you looking at a map, note that neighboring Fairview Lake is almost entirely surrounded by private residences and isn't a draw for angling.
There is lots of bank access at the park. At last check, Metro was still figuring out what to do with the fishing pier, which has been deemed unsafe in its current state. Check the link below for possible updates.
Boats are rented at the park from May through September when private boats are prohibited. Small private fishing boats are allowed on the lake from October to April.
Blue Lake is a nice spot for a day of fishing with the kids or other novice anglers.
Check Metro's website for current boating rules, admission fees and other park information.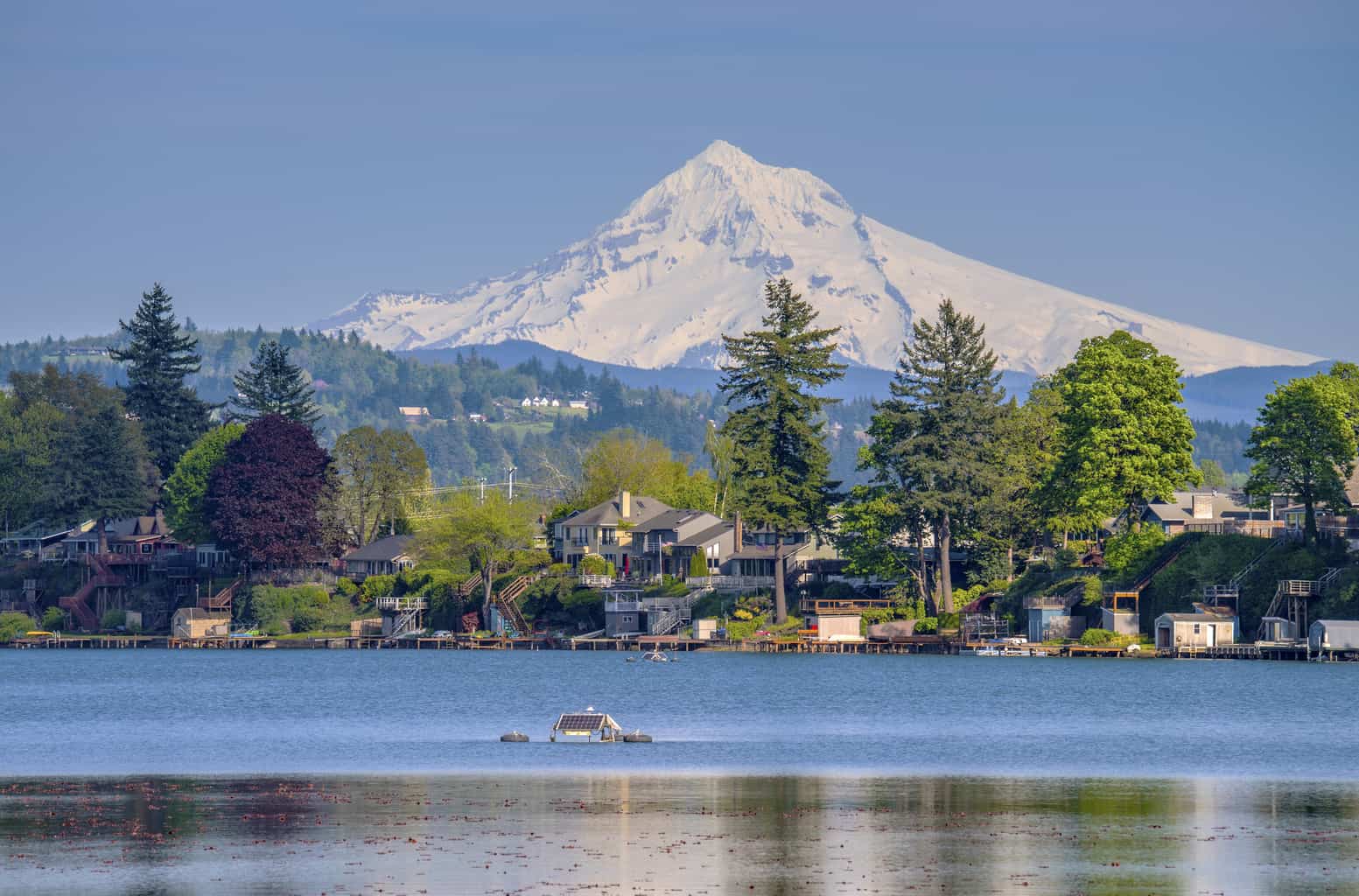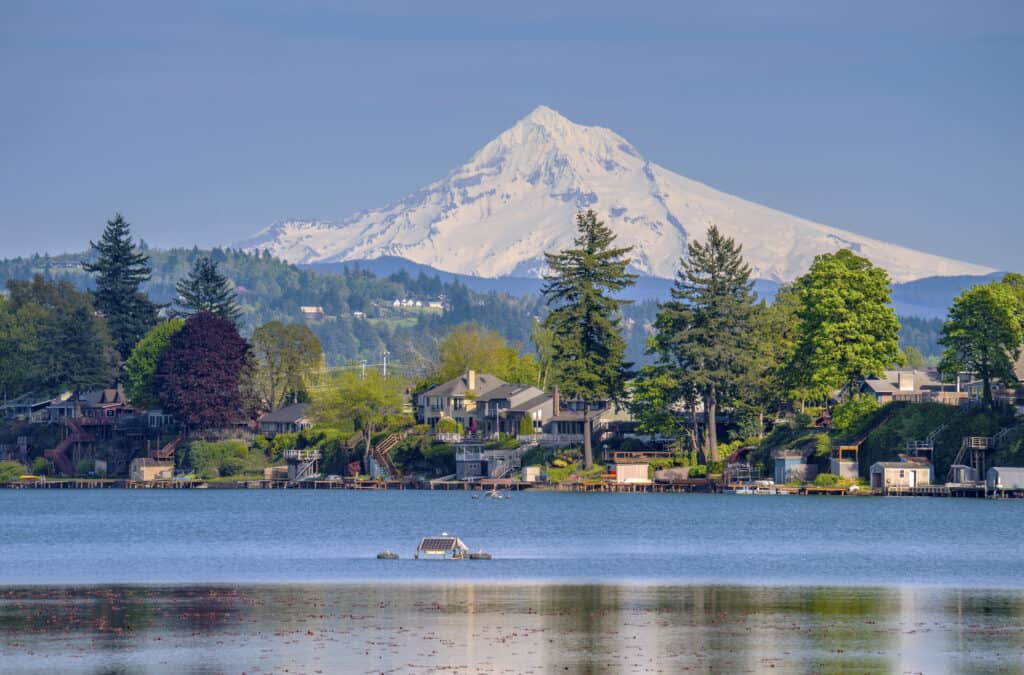 Trout Fishing
Blue Lake is stocked with a good number of trout in the spring, and it's doubtful any of them survive the angling pressure and warming water to be available very far into summer.
The first planting is typically in time for Oregon's spring break in late March, and another couple plantings into April or early May are common.
Also watch for the potential of a fall planting, perhaps before the new free fishing days following Thanksgiving.
Trout fishing will be very good soon after a planting but fade fairly quickly.
The usual tactics employed for stocked trout will do the trick here.
Berkley PowerBait and other baits are very successfully used.
At times, casting and retrieving lures such as spinners will outfish the bait-soakers.
Boat anglers can try those methods or also slowly troll lures, flies or bait.
(More about fishing techniques: Trout Fishing: Basic How-To Techniques and Tips.)
To learn about other nearby waters also seasonally stocked with trout, read about articles about Salish Ponds Fishing and Mt. Hood College Pond Fishing.
Bass and Panfish Fishing
As with many lakes and ponds, non-native species are well-established here and reproduce naturally.
Largemouth bass, bluegill and crappie are commonly fished at Blue Lake.
Bass often viciously attack lures that imitate smaller fish, frogs, crayfish and other aquatic forage.
Largemouth bass are often around weeds and lily pads, docks and other structure they use to hide and ambush prey. The shallow west and east ends of the lake have lots of lily pads.
Crappie also are structure lovers and especially like to sit under shade and around sunken branches and pilings. Jigs are a good bet.
Bluegill are often close to shore and also can be found near the edges of lily pads and other vegetation. Worms, mealworms and similar baits are effective, as are flies and tiny lures.
Bullhead catfish likely will eat worms or other natural bait fished near the bottom.
At times Blue Lake has been overrun with carp, which grow to impressive size here.
Often considered a trash fish, and not beloved by most as table fare, carp nonetheless are fantastic fighters and some sport anglers and even fly anglers target these "freshwater tarpon."
Balls of dough or soft bread are good bets for bait anglers targeting carp.
2023 Blue Lake Trout Stocking
| | |
| --- | --- |
| 2023 Stocking | Total |
| Mar. 6 – 10 | 1,500 |
| Apr. 10 – 14 | 1,500 |
| Apr. 24 – 28 | 1,500 |
Stocked fish are legal-sized rainbow trout unless otherwise noted. Stocking schedules are subject to change for a variety of reasons. The ODFW Weekly Fishing Report linked under Oregon Resources below may provide updated information.
Find more fishing spots in Multnomah County


Oregon Resources
ODFW Weekly Fishing Report
ODFW Trout Stocking Schedule
Oregon Fishing Regulations
National Weather Service