Clear Lake, located in the lake-rich area around Eatonville in south-central Pierce County, is a great place to go fishing for rainbow trout and other game fish.
The lake is planted with some 10,000 rainbow trout each year as well as tens of thousands of young kokanee salmon.
It also is home to both largemouth and smallmouth bass.
This is one of quite a few Clear Lakes in Washington, and a number of those have good fishing prospects. Another relatively close one with similar fishing opportunities is Clear Lake near Yelm in neighboring Thurston County.
Pierce County's Clear Lake is a little over 150 acres in size and only about 45 minutes southeast of downtown Tacoma.
The Washington Department of Fish and Wildlife stocks Clear Lake with a good number of trout every spring.
Most of those planters will be typical "catchable" trout perfect for the frying pan, while a few thousand might be "jumbo" trout ready to give your fishing pole a workout.
Trout fishing will be excellent once stocking begins around the opener in late April and will continue to be good to very good through May and probably into June.
For some ideas to catch more trout, read our simple guide, Trout Fishing: Basic Techniques and Tips.
Clear Lake also has nice depth, which the trout like in the summer and which kokanee depend on for their survival because they only do well in colder habitats.
Clear Lake is 70 to over 80 feet deep in the middle, with the deepest locations slightly east of the lake's center.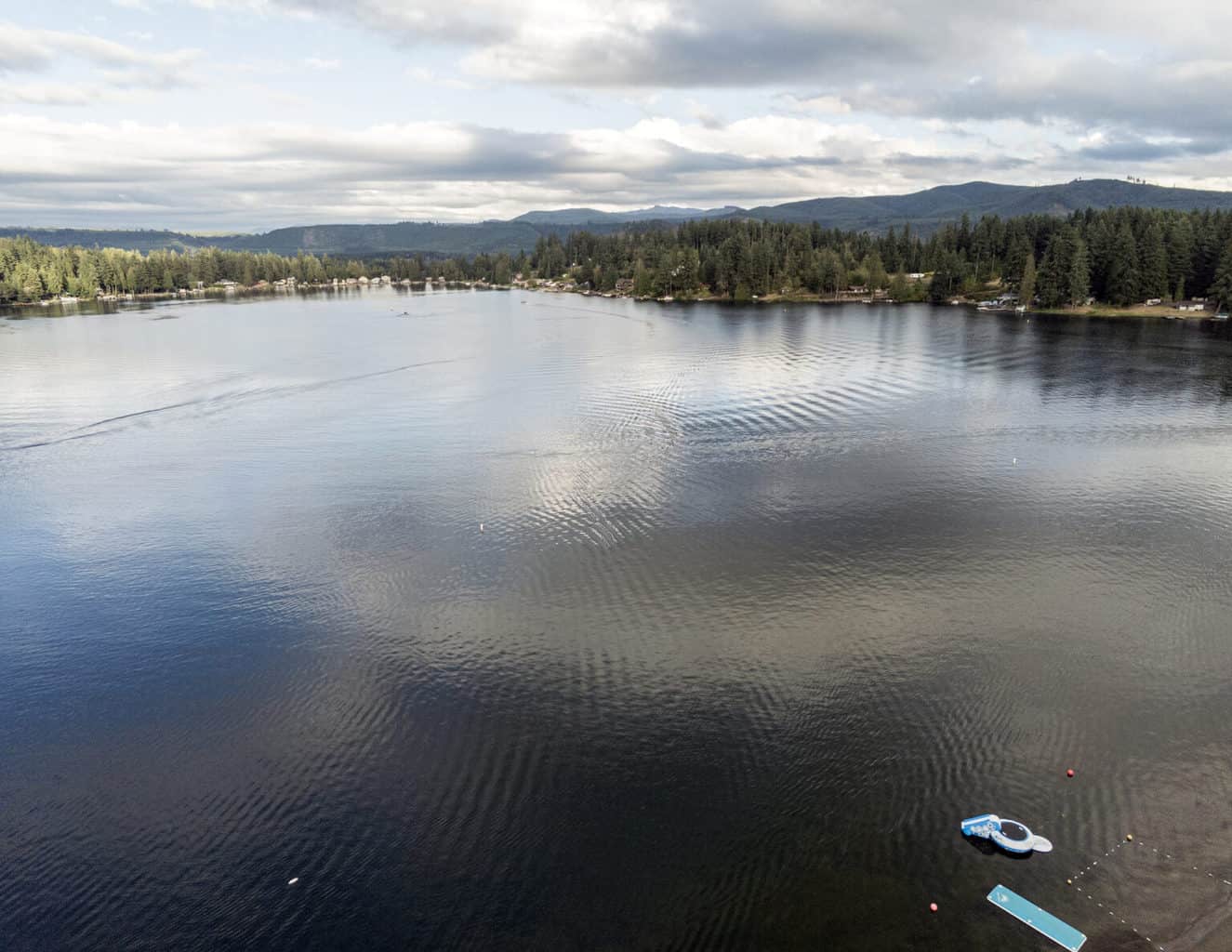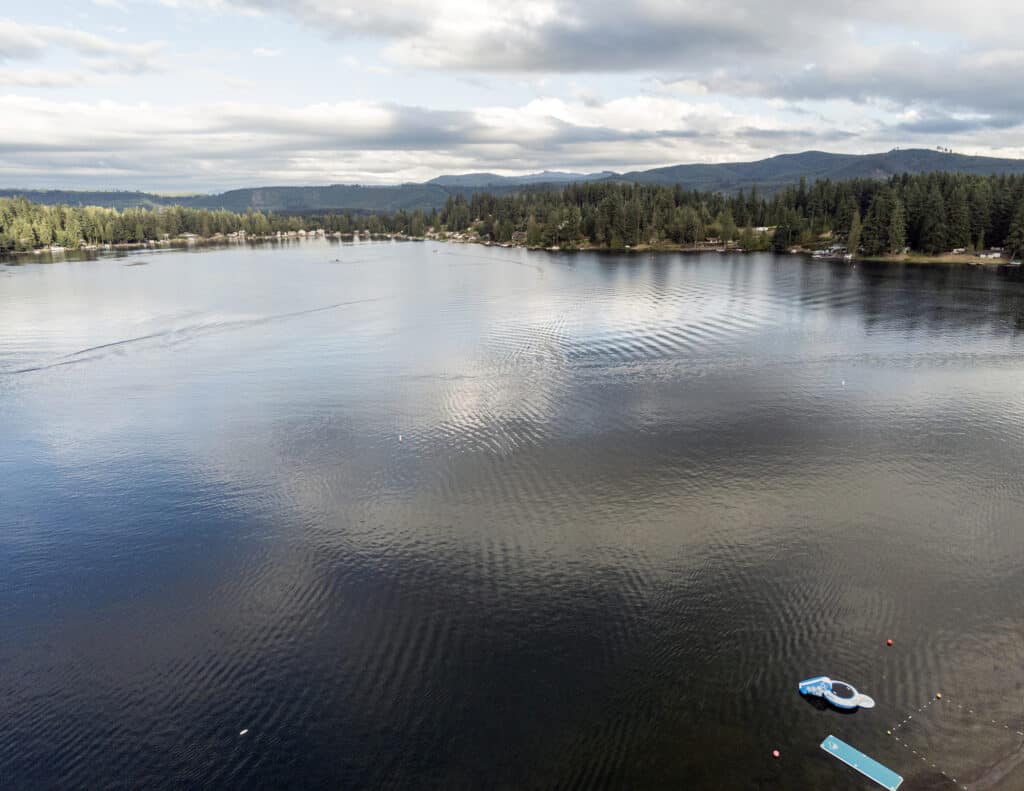 The deep, cold water should be a good place to find mid- to late-summer kokanee more concentrated and easier to catch, as long as you can get to them with down-riggers or perhaps weights or weighted lines.
Trolling with lure and bait combinations is a productive tactic for both trout and kokanee, and anglers will often work deeper water as the summer heats up, especially for kokanee, which are land-locked sockeye salmon about the size of typical trout.
Bait-fishing and other techniques will also catch trout and kokanee.
Learn about kokanee fishing tips and techniques in our how-to article.
Clear Lake has fair angling for both of the most popular types of bass for sport anglers: largemouth and smallmouth.
Bass are structure-oriented fish, which means they are more likely to be lurking and hunting for smaller fish, crayfish and other prey.
The many private docks for homes nearly complete encircling the lake are one type of habitat here, but also look to drop-offs and weeds in the near-shore areas when fishing for bass.
Bass may be a bit deeper in the summer but still fairly close to shore, and seldom are they found out in the open water or in the deepest water preferred by kokanee and late-summer trout.
Due to the prevalence of private homes around the lake, Clear Lake has little bank access and therefore is primarily a boat fishery. Plus, a boat is most effective at getting to the fish, particularly when the trout and kokanee move into deeper water away from the shoreline.
WDFW maintains a good concrete boat ramp on the northwest corner of the lake, right off Clear Lake North Road E immediately east of State Route 161 (Meridian). There are parking spots and restroom facilities but not much else.
The lake is about 10 minutes north of Eatonville and only a little farther heading south from Graham at the edge of suburban Tacoma.
Other lakes in the Eatonville with lots of stocked trout, bass and panfish include Lake Kapowsin, Ohop Lake, Rapjohn Lake, Silver Lake and Tanwax Lake.
Find more fishing spots in Pierce County
Washington Resources
WDFW Fishing and Stocking Reports
WDFW Fishing Regulations
National Weather Service forecasts