The Prineville Youth Pond was created to give anglers age 17 and younger a nice spot to easily and safely catch fish.
The pond, about one acre in size, is stocked with trout every spring and fall, when the fishing is at its peak. You can check the stocking schedule linked below to find out when it next will be planted with hatchery trout.
Usually the stocking occurs from March into May and again in late September and into October. At those times the water is cool enough for rainbow trout but not so cold that it's frozen solid.
Sometimes the Oregon Department of Fish and Wildlife includes some larger trout among the fish stocked. Also, the agency sometimes hosts free fishing events here.
The pond is not open to fishing for adults, except for those with a state-issued disabled angler permit.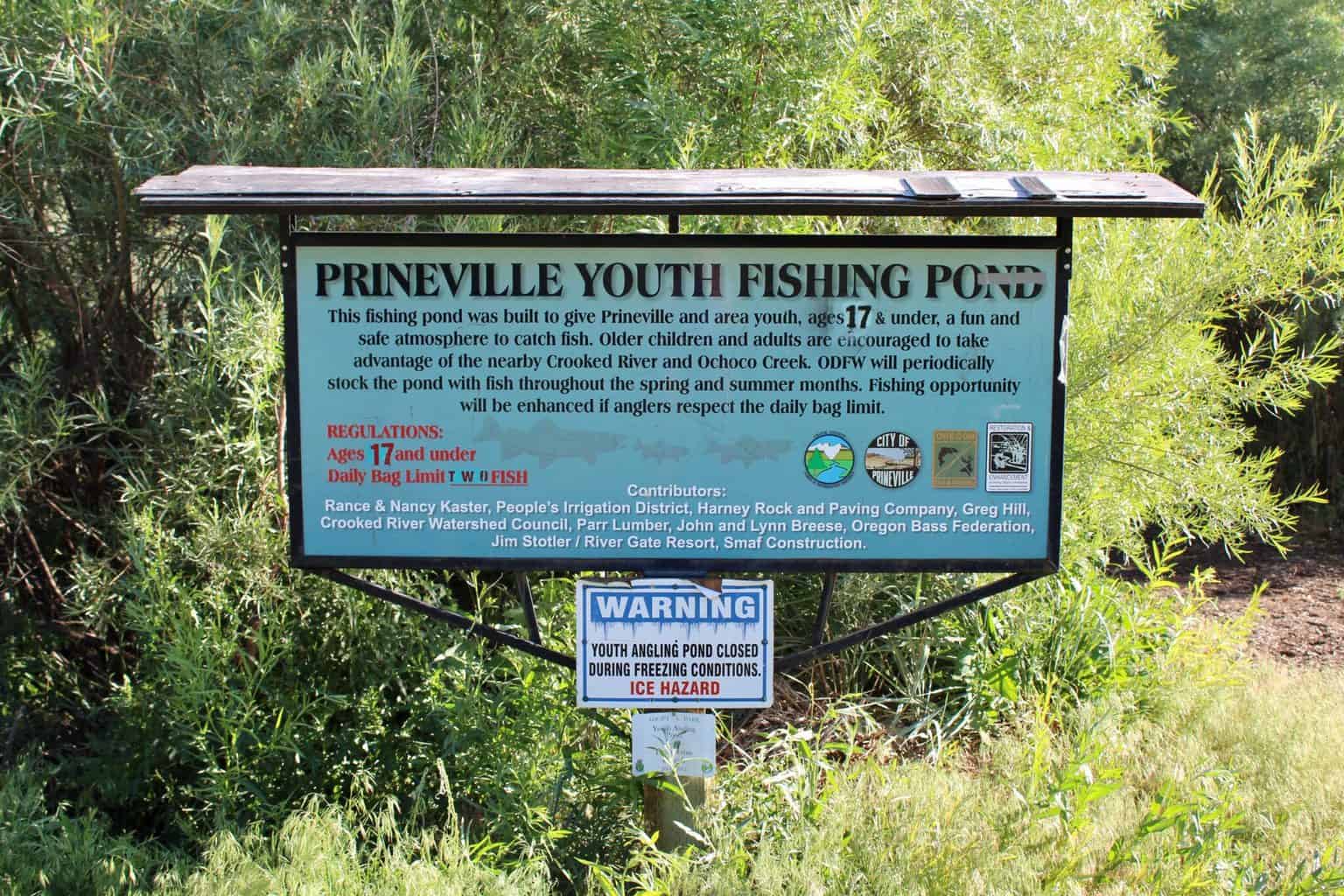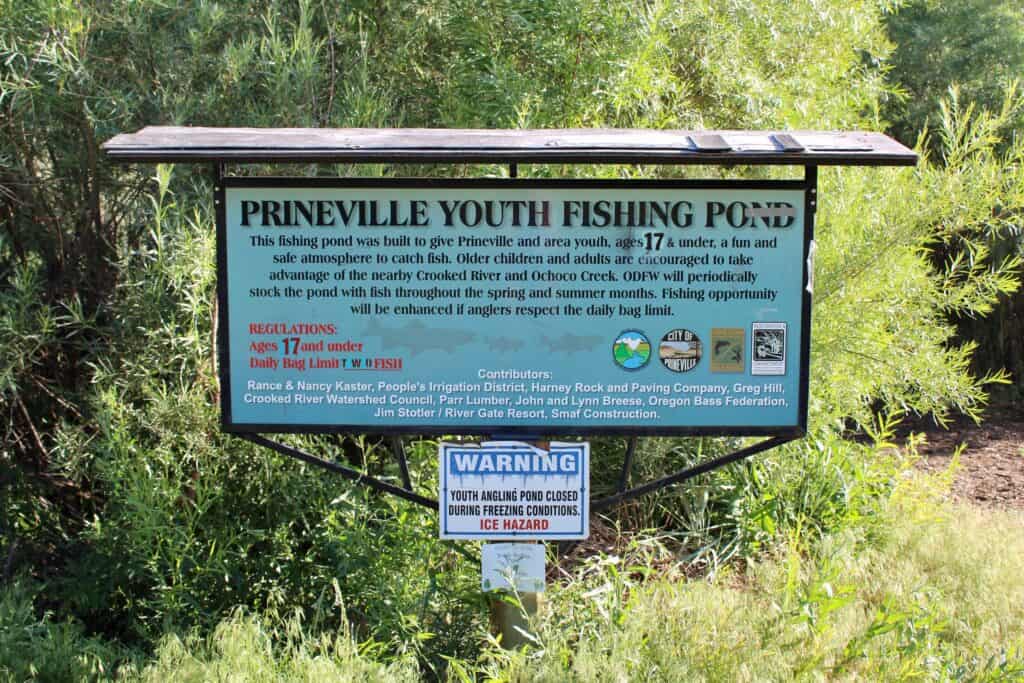 For anglers of all ages, nearby angling opportunities are listed in our Crook County run-down linked at the bottom of this page.
Use the typical methods to catch trout here. Still-fishing will bait, either beneath a bobber or on the bottom, will account for a lot of the catch here.
Casting lures such as spinners and spoons or fishing with artificial flies (with a fly rod or with the fly beneath a casting bubble) also are effective.
For more information about catching trout in general, read our article Trout Fishing: Basic How-To Techniques and Tips.
The pond also is home to a fair population of largemouth bass, which bite best in warmer weather. While largemouth live in this water all year, focus on bass fishing in late spring, all summer, and early fall for best results.
Largemouth bass strike lures that imitate prey species such as crayfish and small fish. Soft plastic worms and grubs, crankbaits, spinnerbaits, tubes and other lures will do the job when bass are active. A topwater (floating) lure can be a real thrill on a summer evening.
There is a restricted limit of two fish per day, which includes trout and bass.
Recently ODFW has discovered that bullhead catfish are now in the pond. These fish can overpopulate in some waters, making them less productive for more popular gamefish like trout and bass.
ODFW allows you to keep as many of these as you want in hopes of eliminating or reducing the population.
Prineville Youth Pond is located right in town, next to Crook County Christian School and across the street from Crook County Fairgrounds.
There's a walking path from Rimrock Park on Main Street that goes over Crooked River and to the pond, where there is excellent bank access.
This pond is stocked every spring and fall with catchable rainbow trout. Fishing is restricted to youths 17 and under. ODFW sometimes hosts family fishing events at this site.
Find more fishing spots in Crook County
Resources
ODFW trout stocking schedule
ODFW weekly recreation report and regulation updates
ODFW annual fishing regulations
National Weather Service forecasts