Cultus Lake isn't consistently the best place in Central Oregon to catch lake trout (mackinaw), or rainbow trout, or brook trout … but it very well might be the best place to catch all three.
And just maybe you'll catch a trophy version of each species because Cultus can grow big trout.
Cultus Lake, also known as Big Cultus Lake, covers nearly 800 acres and has places that are more than 200 feet deep.
The depth is key to making it good habitat for the mackinaw, which are technically in the char family, close relatives of trout (and commonly considered trout).
These Midwest transplants don't always grow as big here or run as numerous as they do at Odell Lake and perhaps Crescent Lake, but they still have been known to get lake trout in Cultus that are seriously large … into the upper teens and sometimes well over 20 pounds.
Lake trout are often caught in very deep water in Oregon, especially during the mid-summer months when they seek out the coolest waters.
Most anglers use large lures that imitate smaller trout or other types of forage fish, and run them very deep with down riggers to get down to them.
See Best Lake Trout (Mackinaw) Lakes in Oregon for more information about where and how to catch these giant macks in this state.
Cultus Lake also is stocked with rainbow trout a couple of times during the summer, and these are generally caught closer to the surface and closer to the shorelines, making them more accessible to anglers using bait, lures and flies from the bank or boat.
See our Trout Fishing Basics: Tips and Techniques article to brush up on simple ways to catch trout.
There is a self-sustaining population of Eastern brook trout at Big Cultus.
These non-natives (actually a char) are often caught early and late in the season near the shorelines, responding well to lures or flies.
Unlike many Central Oregon lakes that either have low speed limits or no-motor rules, Cultus Lake allows speed boaters to do their thing.
It's a fun-loving atmosphere, but it means you likely will share this water with more water-skiers, jet-skiers and other speed-loving visitors than anglers during the summer months.
Plan on fishing early in the morning, and in the cooler "shoulder" seasons, for a quieter time and probably a better bite.
Camping is available at Cultus Lake Campground on the northeast side of the lake and at several smaller boat-in campgrounds around the lake.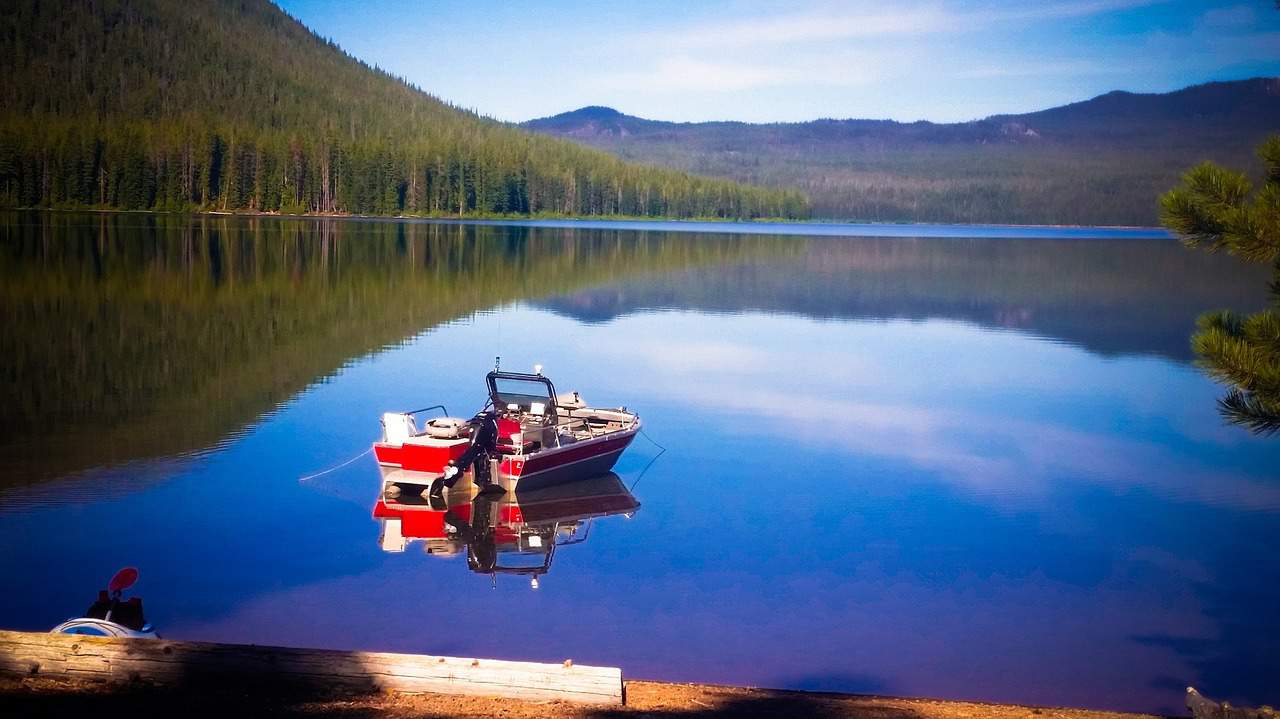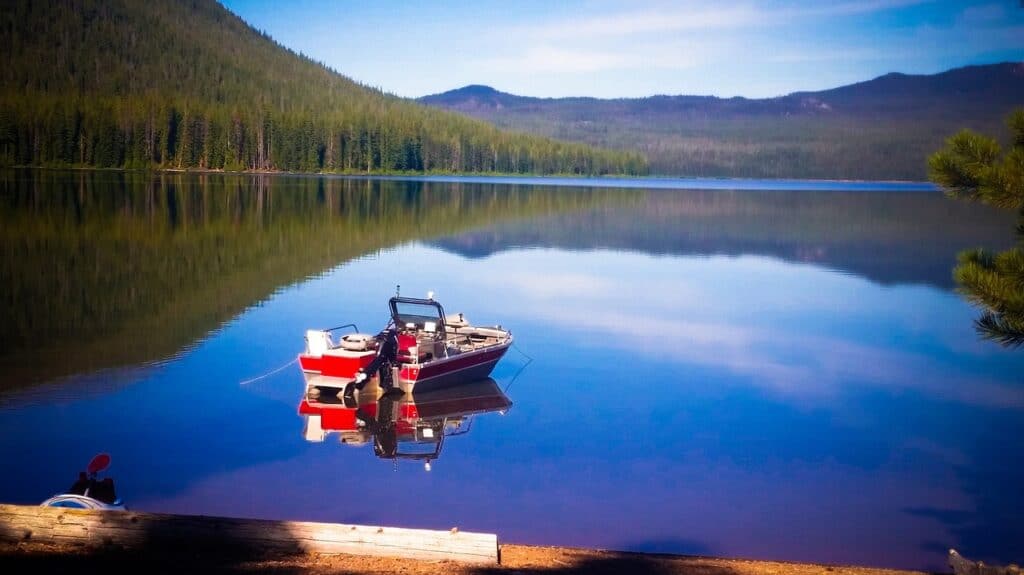 Cultus Lake Resort offers cabins, a restaurant, supplies and marina services. They have sponsored a fishing tournament as well.
Cultus Lake is only a little over a half hour driving west from Sunriver, or closer to an hour from Bend.
Fishing at Little Cultus Lake
Little Cultus Lake is a medium-sized lake at about 175 acres and is up to 60 feet deep toward the middle.
It often has good fishing for rainbow trout and fair fishing for brook trout, especially when the water is cooler early and again late in the season.
Both species can reach 16 inches or so here, but pan-sized specimens are far more common.
The usual methods will catch fish here.
Boaters have an advantage in reaching deeper-holding fish farther off shore.
Trolling lures and/or baits behind flashers or other attractors along the drop-offs is an effective approach for boat anglers, according to the National Forest Service. Motors are allowed.
Bank angling is often best along the north shore of the lake.
Fishing with worms beneath a bobber or floating it just off the bottom with the help of a small marshmallow will catch fish. Casting spinners and spoons also will work.
Fly anglers should be ready for hatches as damselflies and mayflies emerge and become a focus of feeding trout.
Forest Service officials recommend coming prepared with mayfly dries, ant imitations, damsel nymph imitations and woolly buggers.
You might do well with the wet flies early and late in the day in shallower areas where fish often feed.
Camping is available at Little Cultus Lake Campground and primitive spots, and there's a boat launch and day-use access nearby.
Little Cultus Lake is located just a few miles south of Big Cultus, but it's on the other side of Cultus Butte.
2023 Big Cultus Lake Trout Stocking
| | |
| --- | --- |
| 2023 Stocking | Total |
| Jun. 26 – 30 | 2,500 |
| Aug. 14 – 18 | 2,500 |
Stocked fish are legal-sized rainbow trout unless otherwise noted. Stocking schedules are subject to change for a variety of reasons. The ODFW Weekly Fishing Report linked under Oregon Resources below may provide updated information.
Oregon Resources
ODFW Weekly Fishing Report
ODFW Trout Stocking Schedule
Oregon Fishing Regulations
National Weather Service