When I was a kid, fishing with Wonder Bread meant pinching a piece of the white fluff off your peanut butter and jelly sandwich, molding it into dough around your hook, and catching a catfish or carp.
How things have changed.
Today the iconic Wonder Bread bag package design with its distinctive red, yellow and blue dots on a field of stark white is all over the place on fishing lures and other tackle.
I first noticed the proliferation of Wonder Bread patterns on trout and kokanee lures and dodgers selling in the Pacific Northwest.
But from jigging up panfish from the ice in the upper Midwest, to finessing bass in the Deep South, to smashing stripers along the Eastern Seaboard, it turns out the Wonder Bread dot design is not only very good at hooking anglers, it also catches lots of fish.
Some tackle makers are scrambling to keep up with the rising demand.
"I think with all color variations, (a new lure is designed) to first catch the fisherman. As soon as something that stands out like the Wonder Bread pattern starts to catch fish, it gains a lot of traction," said Sean Tran, owner of Iowa-based Sake Fishing, which makes a Wonder Bread version of Firefly Jig that customers use to catch crappie.
"And now you see the pattern on plastics, crankbaits, jigs, and so on."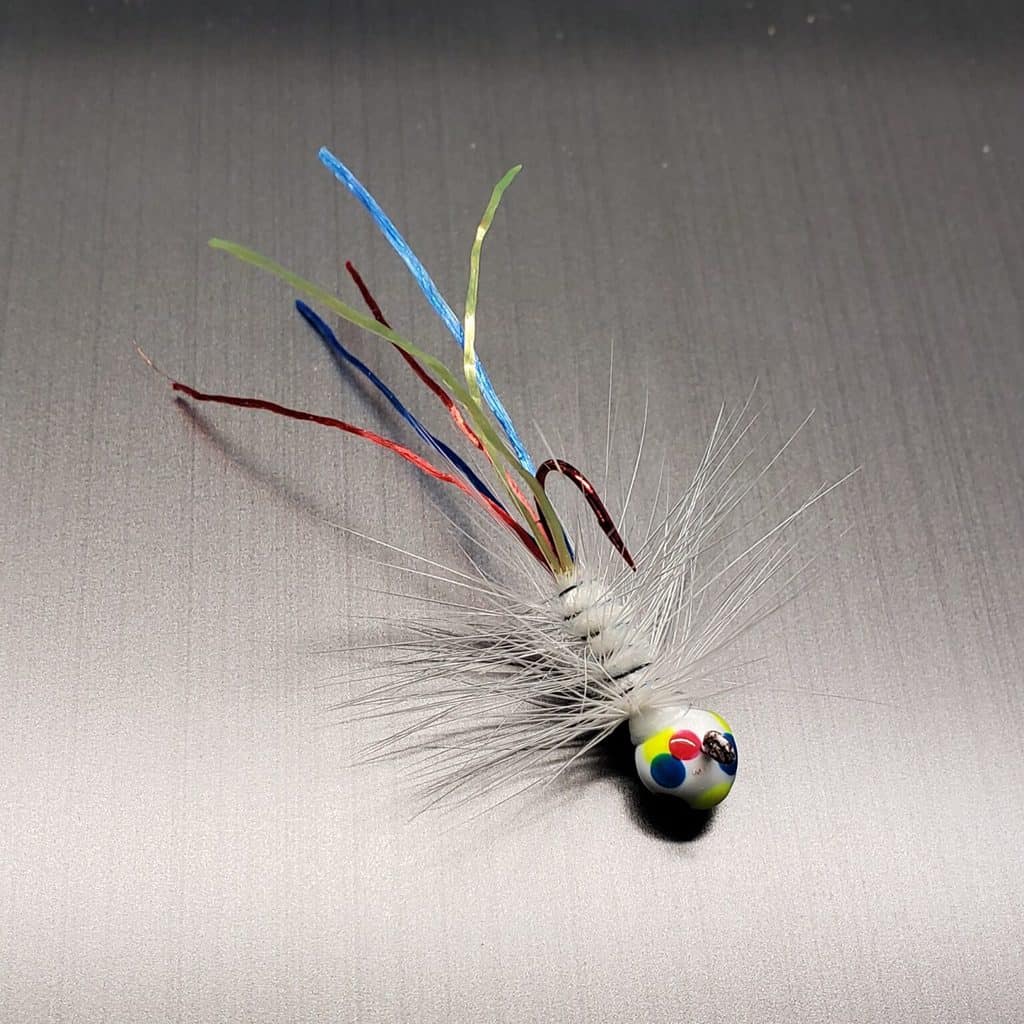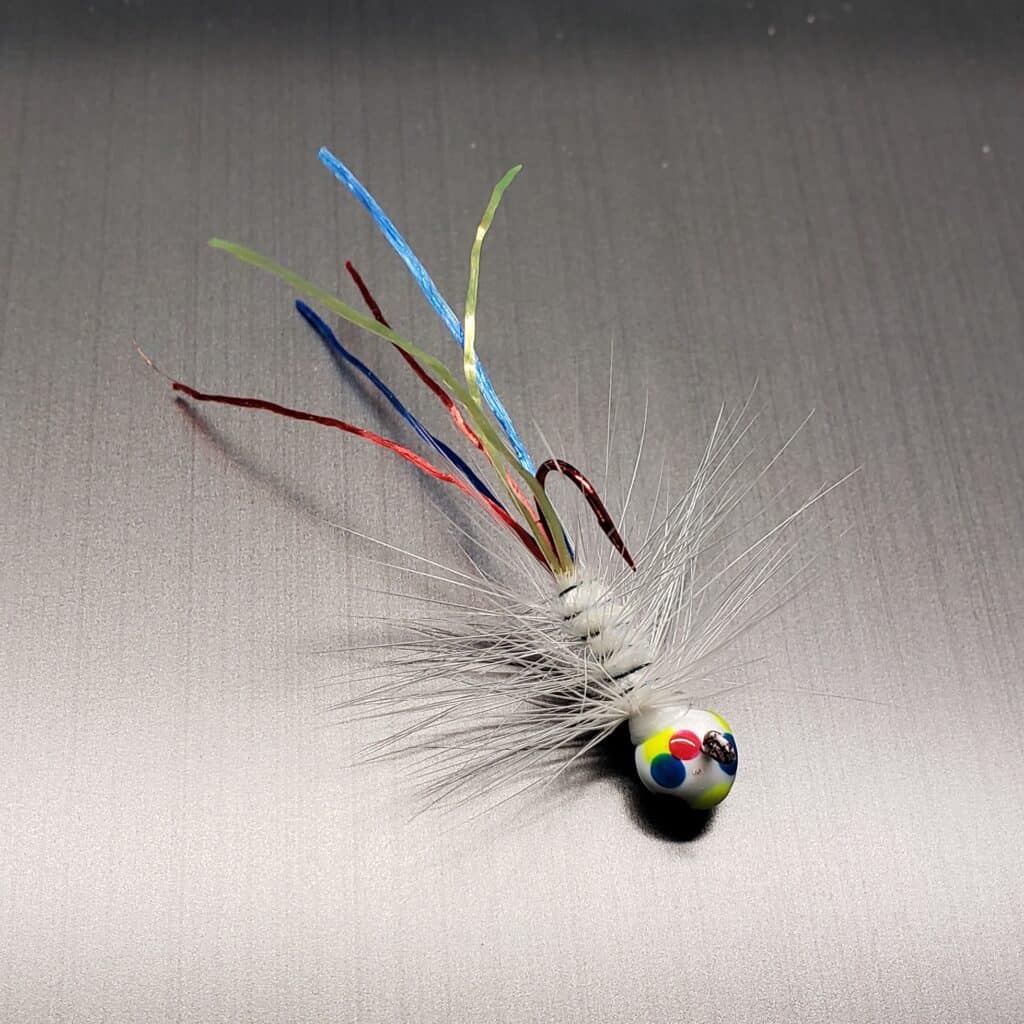 Tran first spotted the Wonder Bread pattern being used selectively for ice-fishing tackle quite a few years back, before everyone seemed to join the party.
Christian Martin also started making Wonder Bread tackle on the Eastern Seaboard, years before the pattern exploded across the fishing world in the last year or so, coinciding with a time when everything that says "comfort" seems to have gained new appreciation.
Martin makes wooden lures and casting eggs for striped bass anglers through his Tattoo's Tackle on Long Island, N.Y.
"I did small batches (first as Brightwaters Lures) and a lot of custom work for guys that were looking for something unique. The first Wonder Bread pattern I ever did was probably close to 10 years ago as part of a custom order," Martin said. "And in fact they came out so nice I kept a couple to fish for myself.
"And to answer your question, yes they work extremely well. Most of my fishing lures are made to target striped bass but they will work on any predator that will attack a surface plug, even tuna."
Martin has perfected the pattern over the past decade into a fish-catching finish he applies to his spook- and darter-style lures and even his casting eggs, which are often used in saltwater fishing to cast lighter lures and baits.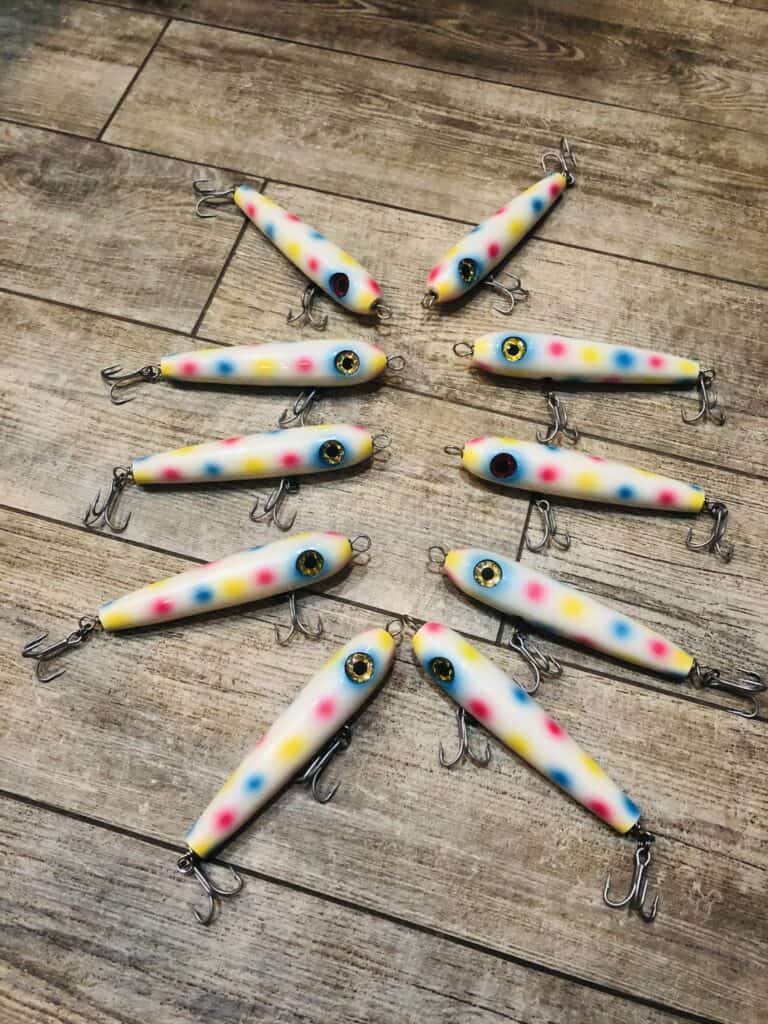 "Now I use a pearl finish with lighter blue and red. I think the yellow, blue and red pearl are colors that a lot of bait fish exhibit, and that is why I feel that this pattern is a very special one. In fact, in 2021, so far the Wonder Bread spooks have been my number one seller by far."
Jeremy Jahn, owner of Oregon-based Kokanee Kid Fishing, has created his own branded Mysis Bug glowing lure with a Wonder Bread design.
In his online store, he also sells a new Wonder Bread patterned Arrow Flash dodger made by Poulsen Cascade Tackle, also an Oregon company.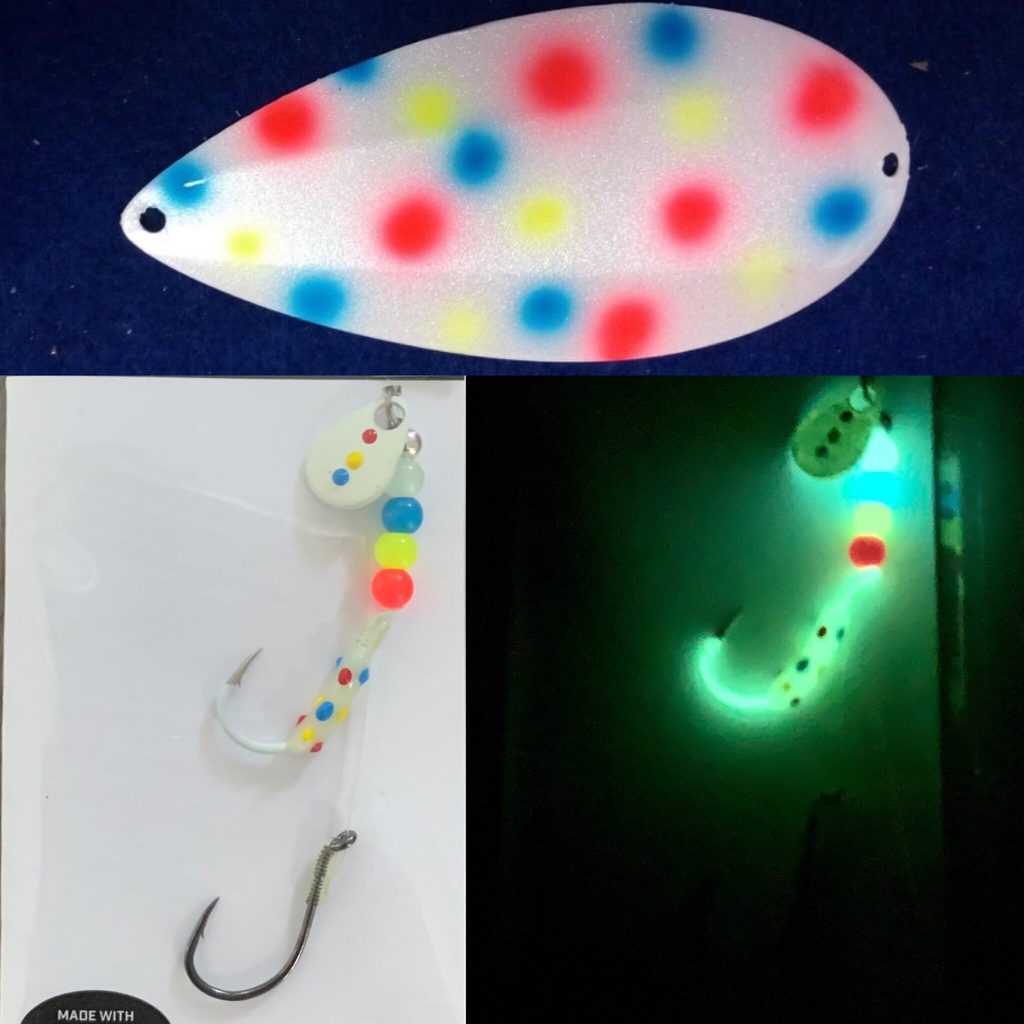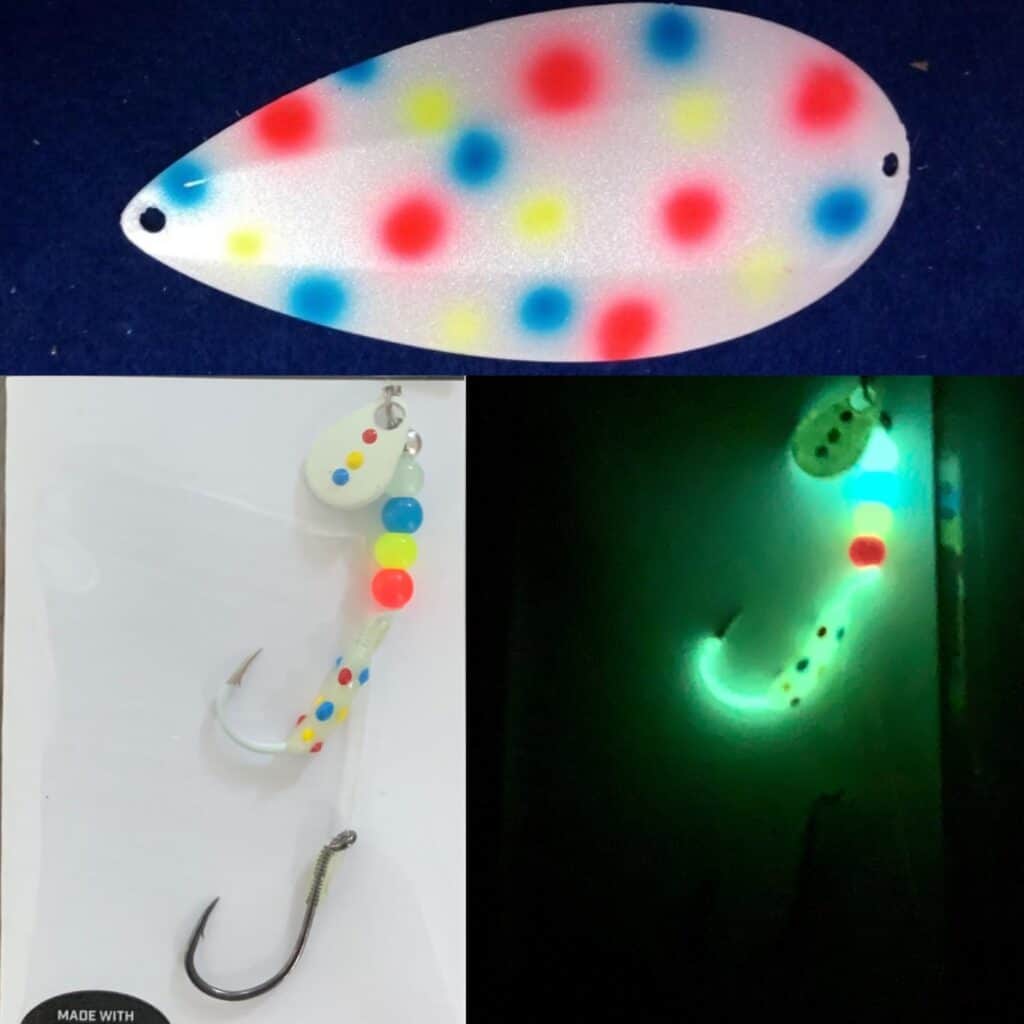 They have proven so popular and he can't always keep them in stock.
Jahn said the Wonder Bread design is particularly effective for catching early season kokanee, a landlocked sockeye salmon that responds aggressively to contrasting colors and patterns like this during the colder months.
As more fishing guides and sport anglers target those early kokanee, more are finding success with designs like Wonder Bread, he said.
Wonder Bread Fishing Tackle Boom
Today, if you search Google or Facebook or Amazon for "wonder bread fishing," you'll find spoons, plugs, jigs, trolling flies, soft plastics and any number of other terminal tackle, plus trolling dodgers and other products.
Tran of Sake Fishing even made a short rod used for ice and kayak fishing for a customer who wanted the Wonder Bread pattern, though that was a one-off that hasn't made it into his product line.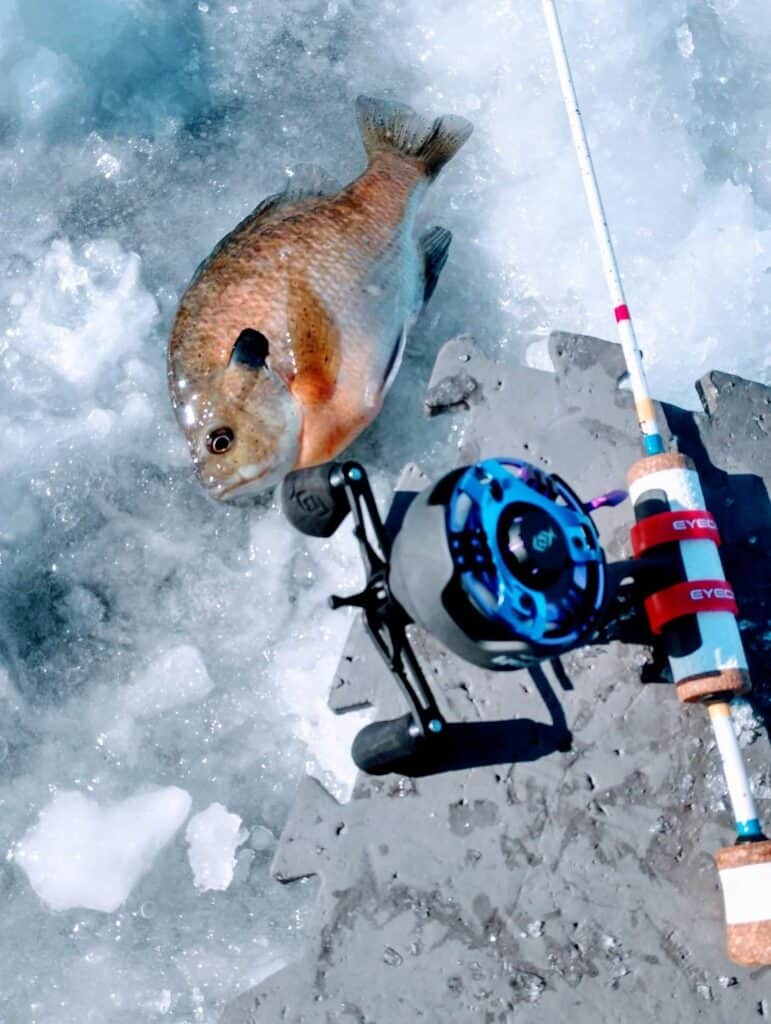 While many smaller, more nimble tackle manufacturers have launched a Wonder Bread design or two in their lines, several of the big players in the fishing industry have done the same.
For example, Rapala Brands family of products including some Rapala models, Luhr-Jensen's J-Plug and Storm's ThunderSticks are finished with those familiar dot patterns.
Acme Tackle's Kastmaster and Little Cleo spoons are some other high-profile lures that have Wonder Bread patterns. (Some companies spell the pattern "Wonderbread.")
Turning Bread into Dough
The actual vitamin-fortified white bread in those colorful bags, Wonder Bread turns 100 years old in May 2021.
Less than a decade after its debut, Wonder Bread became one of the most popular pre-sliced breads, long the supermarket standard but a new innovation in 1930.
Wonder Bread was produced by several companies over the decades but hit a rough patch with its former maker Hostess Company and left the shelves for a time.
Wonder Bread is back in stores, now made by Flowers Foods, the U.S. division of a multi-national food company that includes many familiar brands.
When I was a kid, I used to make a little dough with the magic found in those bags of Wonder Bread.
Tackle companies have learned they can do the same.
More Information
Some good spots to try out the Wonder Bread lures mentioned in this article can be found in the following articles (among others) on our website:
Best Kokanee Fishing Lakes in California
Best Kokanee Fishing Lakes in Oregon
Best Rainbow Trout Lakes in California
Best Rainbow Trout Lakes in Oregon
Best Crappie Fishing in Oregon
Best Striped Bass Fishing in California