The following are the best places to fish in and around Bakersfield and throughout Kern County.
Brite Valley Reservoir
Located in the city of Tehachapi, 68-acre Brite Valley Reservoir offers anglers with a variety of catches such as trout during winter months and catfish during the warmer season.
Additionally, the lake has bluegill, largemouth bass, crappie and carp.
This lake is open to the public for the entire year. Camping is also allowed here.
Google Map and Directions to Brite Valley Reservoir
Cuddy Creek Pond
Cuddy Creek Pond is a small park lake in the Lake of the Woods community.
According to some sources, this is a great place to get youngsters into fishing, especially whenever it is stocked with rainbow trout.
Google Map and Directions to Cuddy Creek Pond
Hart Park Lake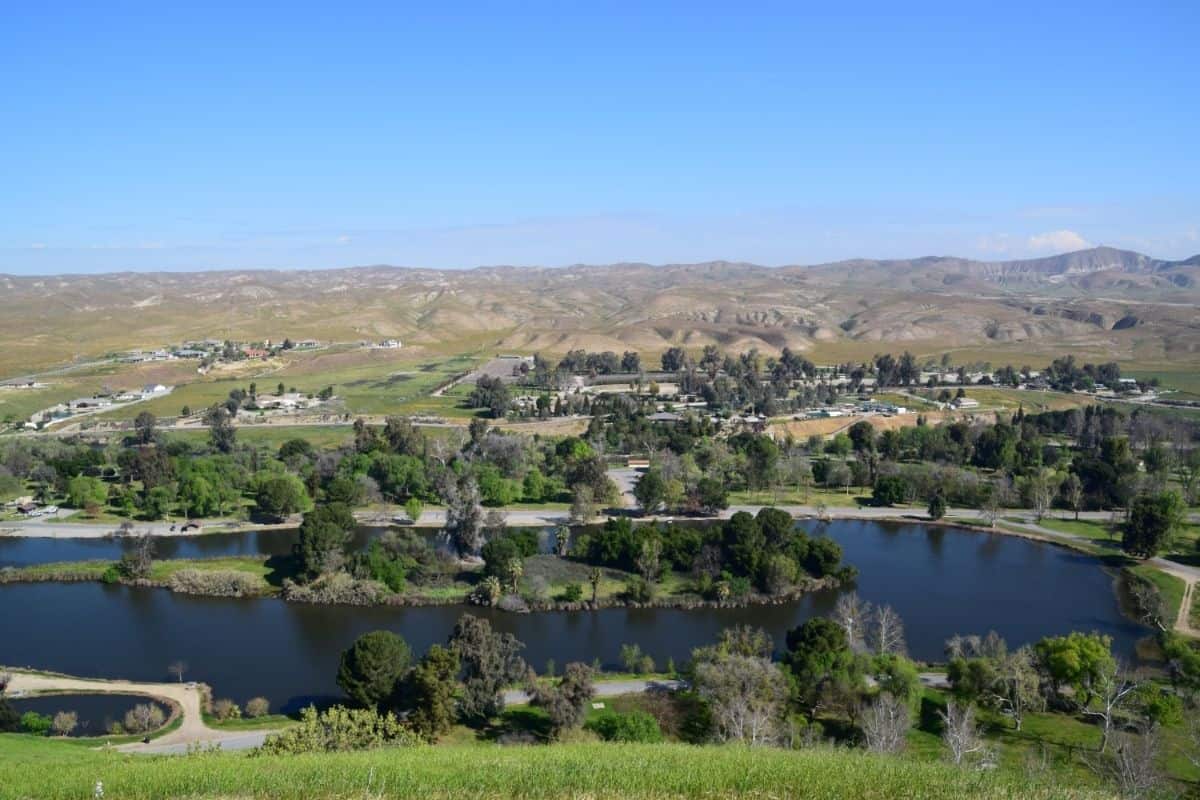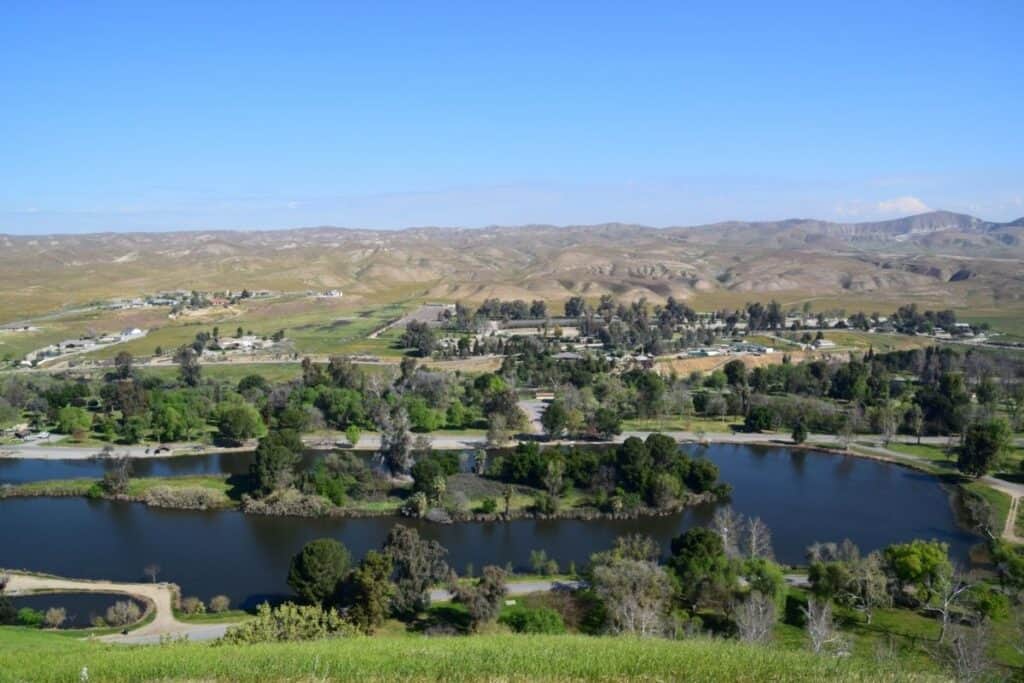 This shallow lake in Bakersfield's Hart Memorial Park is open to fishing year round and will be most popular whenever it is stocked with trout (cooler weather) or catfish (warmer season).
You also might catch bluegill, largemouth bass, crappie and carp.
The park is part of the larger Kern River County Park and also offers picnic tables, a playground, barbecue areas and other amenities.
Google Map and Directions to Hart Park Lake
Lake Isabella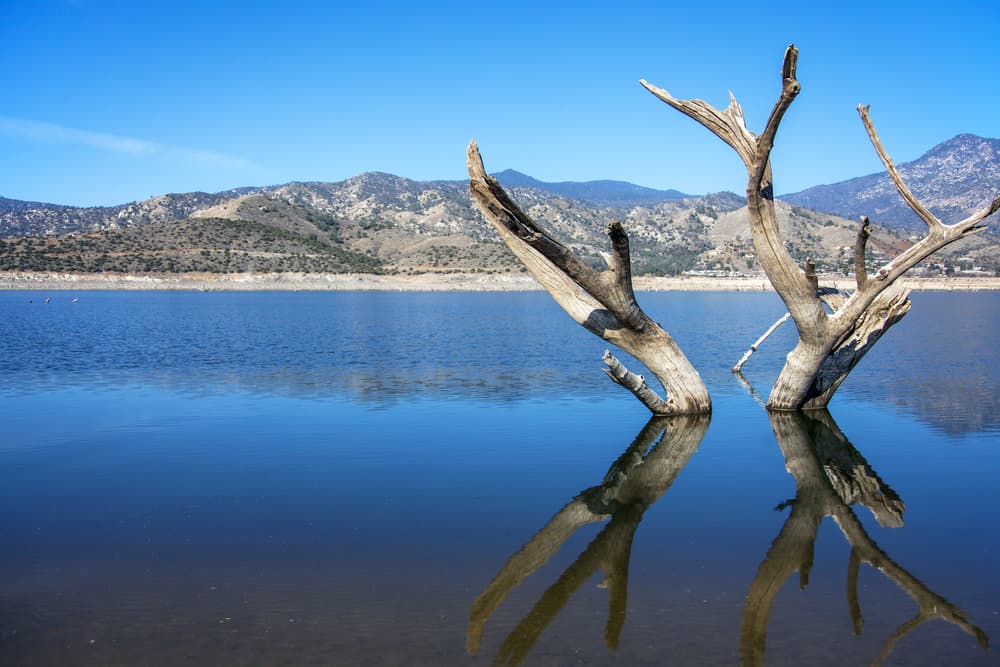 This massive reservoir is less than an hour northeast of Bakersfield.
Lake Isabella is probably most famous among anglers for its largemouth bass fishing, but there also are a variety of game fish to catch here, including trout, crappie, catfish and even some landlocked Chinook salmon.
Visitors also enjoy a wide range of activities including all types of boating and windsurfing. Camping is also very popular with multiple campgrounds from which to choose.
Much more: Lake Isabella Fishing
Kern River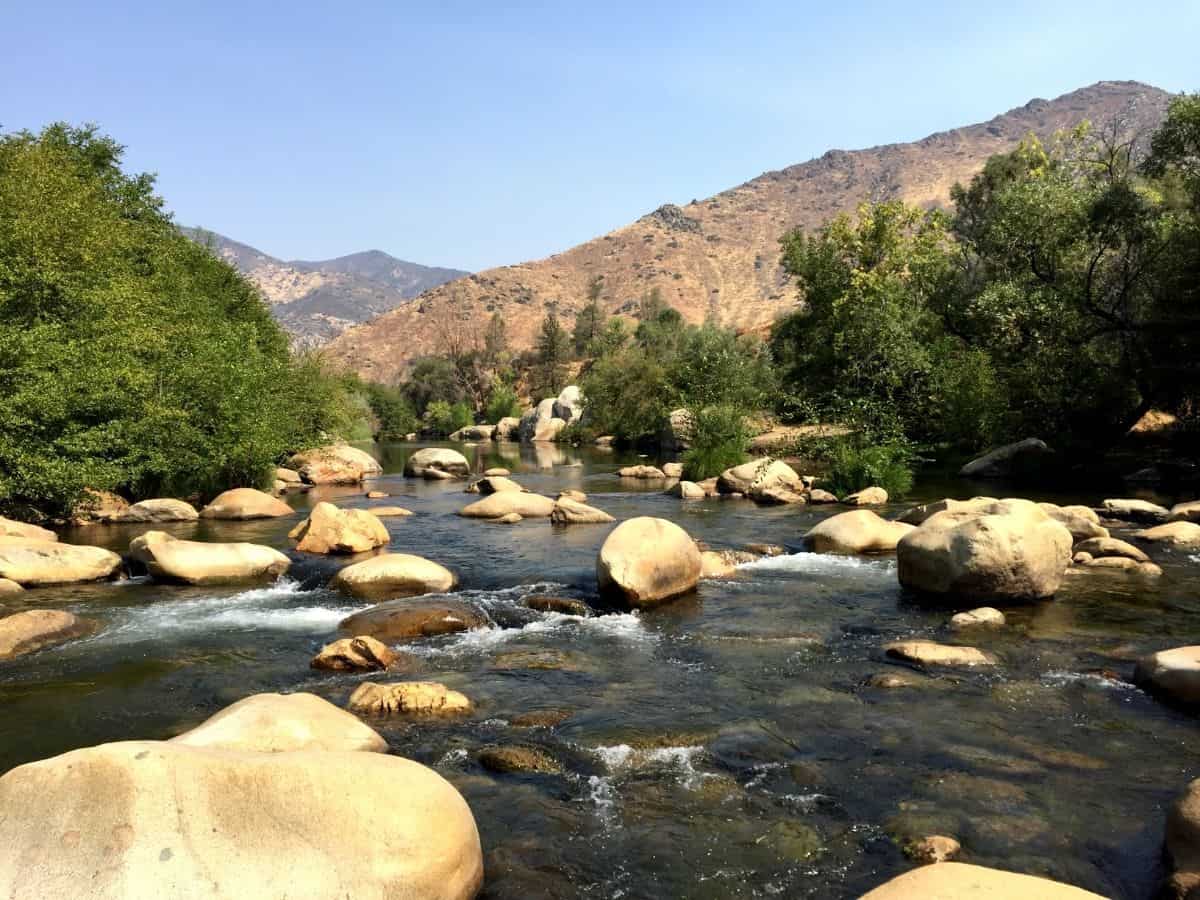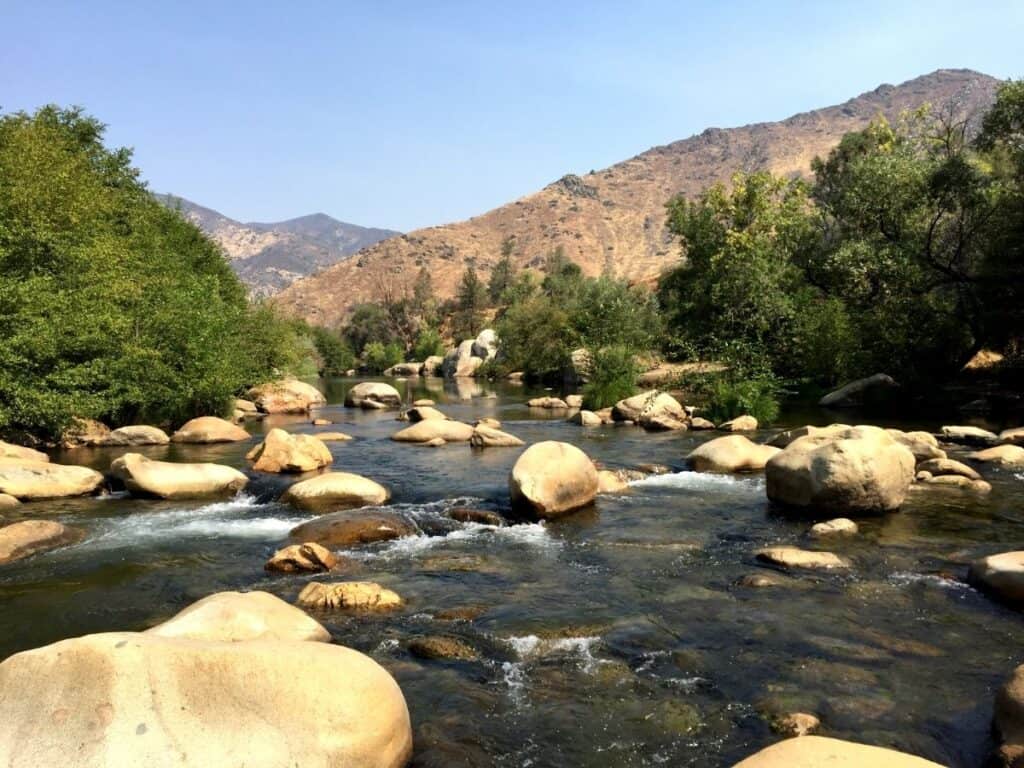 The Kern is a very well-known fishing river in the Central Valley area, including several forks beloved by fly fishermen and other trout anglers.
Rainbow trout and brown trout are the primary quarries among anglers, while the river and region also are excellent for backpacking, hiking and whitewater kayaking.
Warmer sections of the river system also support largemouth and smallmouth bass, catfish, crappie, bluegill and other species.
Google Map and Directions to Kern River
Ming, Lake
This man-made recreational lake in the Kern River County Park (also see Hart Park Lake) with year-round angling for good numbers of largemouth bass, bluegill, catfish, crappie and carp.
Lake Ming also gets stocked with rainbow trout in the winter season.
Nearby amenities campsites, picnic tables, barbecue grills and a playground.
The lake is also popular for motor boating and water skiing.
Google Map and Directions to Ming Lake
River Walk Lake
The Park at River Walk, also known as River Walk Park along the Kern River in Bakersfield, is a 32-acre park with two small lakes.
The upper lake is about 3 acres while the lower lake is 2 acres.
Anglers can catch largemouth bass and crappie in the lakes all year, although these fish bite better in warmer weather from spring through fall.
In winter, watch for plantings of hatchery rainbow trout, when fishing will briefly be very good (and quite likely very popular).
The park has barbecues, gazebo, picnic areas and a playground. An amphitheater serves as a venue for live music events.
Google Map and Directions to Riverwalk Lake
Truxtun Lake
Truxtun Lake is a 28-acre lake with resident populations of warmwater fish including largemouth bass, crappie, and carp.
The lake also might be stocked with rainbow trout during the cool season, so keep an eye on reports.
True to its name, the lake is located along Truxtun Avenue in Bakersfield, along the Kern River.
Google Map and Directions to Truxtun Lake
Webb, Lake
Created in 1973, this good-sized manmade lake in the Buena Vista Aquatic Recreation Area has gained popularity as a spot for fishing and lots of watersports.
Anglers can generally expect to catch largemouth bass, catfish and a variety of panfish that might include bluegill, black crappie and sunfish.
The smaller Lake Evans in the park adjacent to Lake Webb also has fishing opportunities for a similar population of fish.
The lakes are located between Bakersfield and Taft. Head south on Enos Lane (CA-43) to get there.
Google Map and Directions to Webb Lake
Woollomes Lake
This fair-sized lake near Delano is primarily fished for warm water species such as largemouth bass, channel catfish and common carp.
The 339-acre lake is only open to non-motor-powered boats such as canoes, rowboats and sailboats.
This is a good place for a picnic and barbecue.
Woollomes Lake is a quick trip 34 miles north of Bakersfield.