Lake Lytle is the body of water hugging the east side of Highway 101 at the north end of Rockaway Beach, a popular tourist beach town between Tillamook Bay and Nehalem Bay.
The 65-acre lake is especially popular with anglers during the spring, when the Oregon Department of Fish and Wildlife plants it with hatchery raised rainbow trout.
When trout numbers are good in the spring, they are easy to catch from the bank or small boats and make a nice fish dinner for beach visitors and residents alike.
Lytle also has a worthwhile fishery for largemouth bass, an aggressive species that is fun to catch and which we suggest you release to fight another day.
Trout Fishing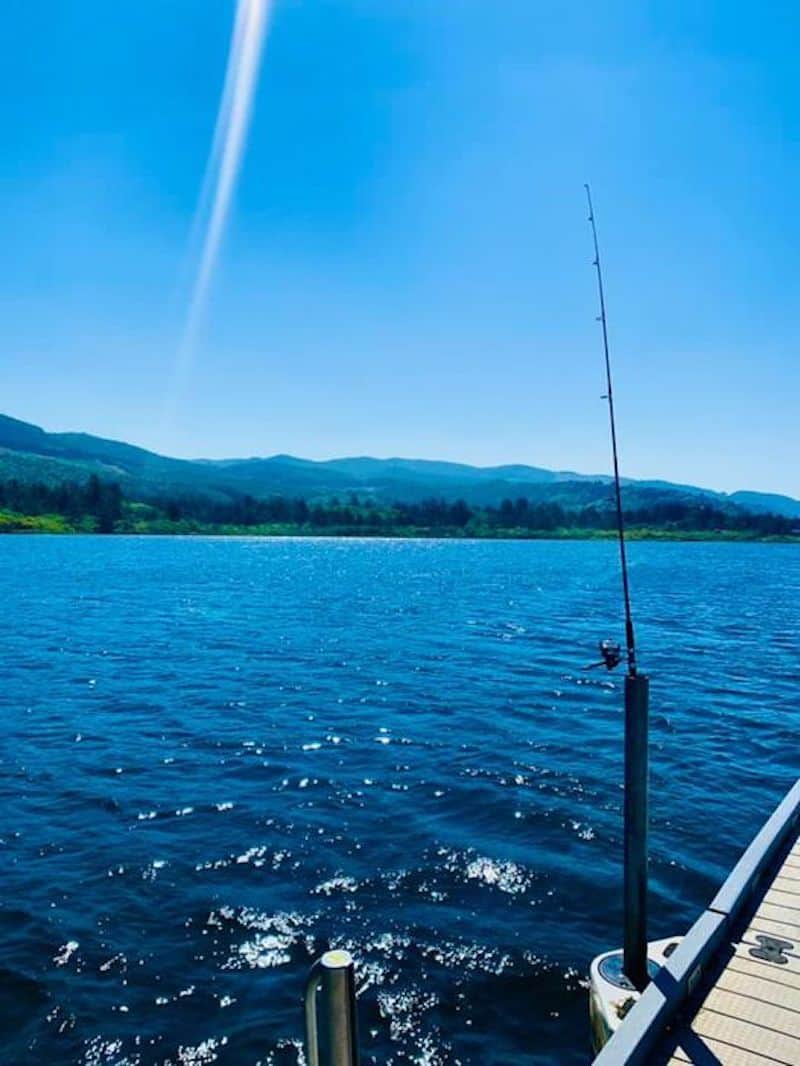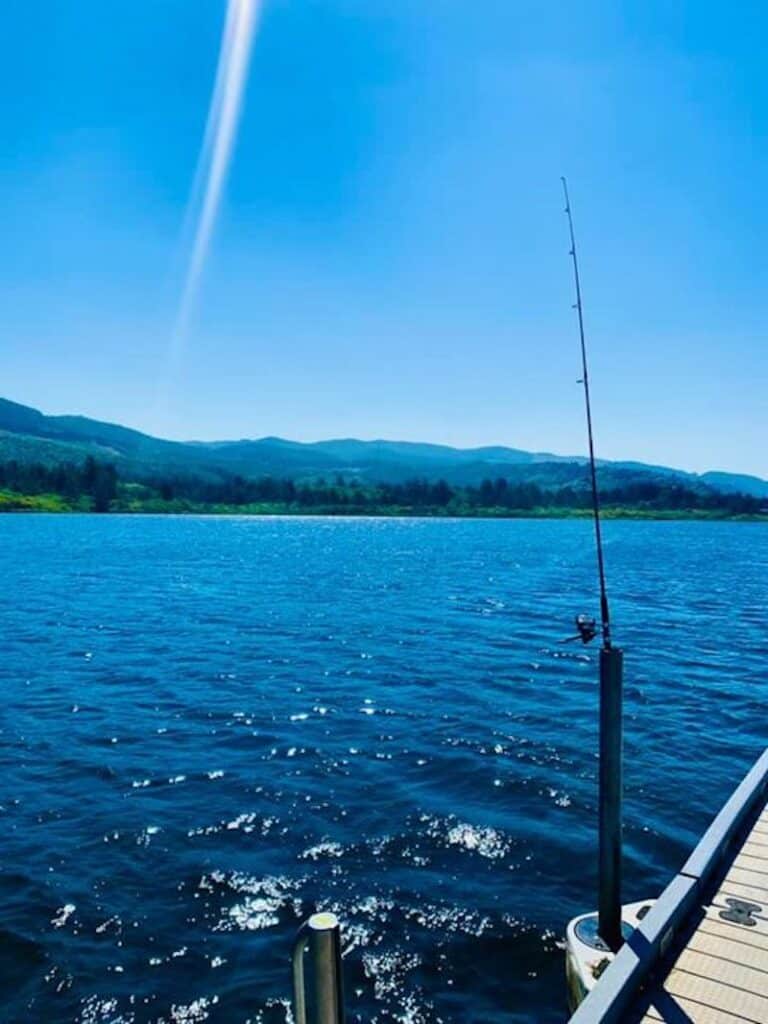 Lake Lytle is often very generously stocked heading into Oregon's spring break, which happens in the latter part of March when the waters are still cool and trout-friendly.
It likely will get at least one more trout planting, probably with fewer fish, in about the middle of spring, well before the water warms too much for trout in the summer.
Still-fishing with bait, either under a float or just up from the bottom, is the most common and frankly easiest way to catch stocked trout.
Casting lures such as spinners or spoons, as well as fly fishing, are active ways to hook into rainbows.
If you have a small boat, you can deploy any of those techniques but also have the option of trolling with lures, flies or bait.
A small bit of weight and maybe some flashers can help, but this is a fairly shallow lake so you shouldn't try to fish too deep.
For more details on catching trout, read our guide: Trout Fishing: Basic How-To Techniques and Tips.
Bass and Panfish Fishing
When warmer spring and summer temperatures take hold, anglers switch to bass fishing.
Largemouth bass strike lures that imitate all kinds of prey, including small fish, crayfish, frogs and worms.
Try fishing near the docks, shoreline weeds and especially submerged logs and lily pads, because bass like to hold near structure and dart out to ambush any meal that might swim past.
Bass can often be found in very shallow water, especially during the spring spawn. In the brightness of day or heat of summer, bass move into deeper waters and might be enticed by a diving crankbait or soft plastic lure.
While shore access is good here, including a nice fishing dock, a small boat or float tube can give anglers an advantage to reach productive water, especially the best bass habitat.
Check out more ways to catch largemouths with our Bass Fishing: Simple Techniques and Tips and find the very Best Largemouth Bass Fishing in Western Oregon.
You might also catch a few other warm water fish species here. Yellow perch have been reported, and if around they are usually easy targets with a simple worm on a hook fished near the bottom.
Other websites have cited the presence of smallmouth bass, but we haven't seen evidence of that yet. We have an article that will point you to the best smallmouth bass fishing in Western Oregon.
Steelhead Fishing
Lytle also is one of a handful of north Oregon coast lakes that is sometimes planted with excess hatchery steelhead during the winter months.
These giant ocean-going rainbows (with some topping 8 or 10 pounds) might be enticed into striking by casting spinners and spoons, slow-trolling wobbling or wiggling lures or fishing sand shrimp or other bait beneath a bobber.
Use stronger line, tackle, rods and reels than you might for the trout and bass.
Unlike trout, the steelhead plants aren't scheduled far ahead and only happen when hatcheries on northwest Oregon steelhead streams have plenty of fish for their propagation programs.
Your best plan is to watch the ODFW's weekly recreation report during the winter months for news of steelhead plantings. (See linked resources below.)
There is some parking on the east shoulder of Highway 101 but also a developed parking area on the north side of the lake accessible from Northeast 12th Avenue.
There are fishing docks in both areas, including access for people with disabilities, but if you want to launch a small boat definitely head to the 12th Avenue access.
2022 Lake Lytle Trout Stocking
| | |
| --- | --- |
| 2022 Stocking | Total |
| Mar. 14 – Mar. 18 | 4,000 |
| Apr. 18 – Apr. 22 | 2,500 |
Stocked fish are legal-sized rainbow trout unless otherwise noted. Stocking schedules are subject to change for a variety of reasons. The ODFW Weekly Fishing Report linked under Oregon Resources below may provide updated information.
Find more fishing spots in Tillamook County
Oregon Resources
ODFW Weekly Fishing Report
ODFW Trout Stocking Schedule
Oregon Fishing Regulations
National Weather Service