The Northwest region of the United States is undoubtedly the best region for cold-water fly fishing region in the country.
From the expansive, world-famous rivers of Montana to high desert creeks in Central Oregon, the Northwest is a magical place for fly fishermen.
Idaho stands out in particular as a stellar state, especially when it comes to fly fishing for trout – and if you've been wanting to fish Idaho, you're not alone.
Anglers from all across the country make their way to Idaho for the chance to fish blue-ribbon trout streams at the feet of picturesque mountains and rolling landscapes.
Idaho truly does offer fly fishermen some of the best opportunities in the country when it comes to spectacular trout fishing.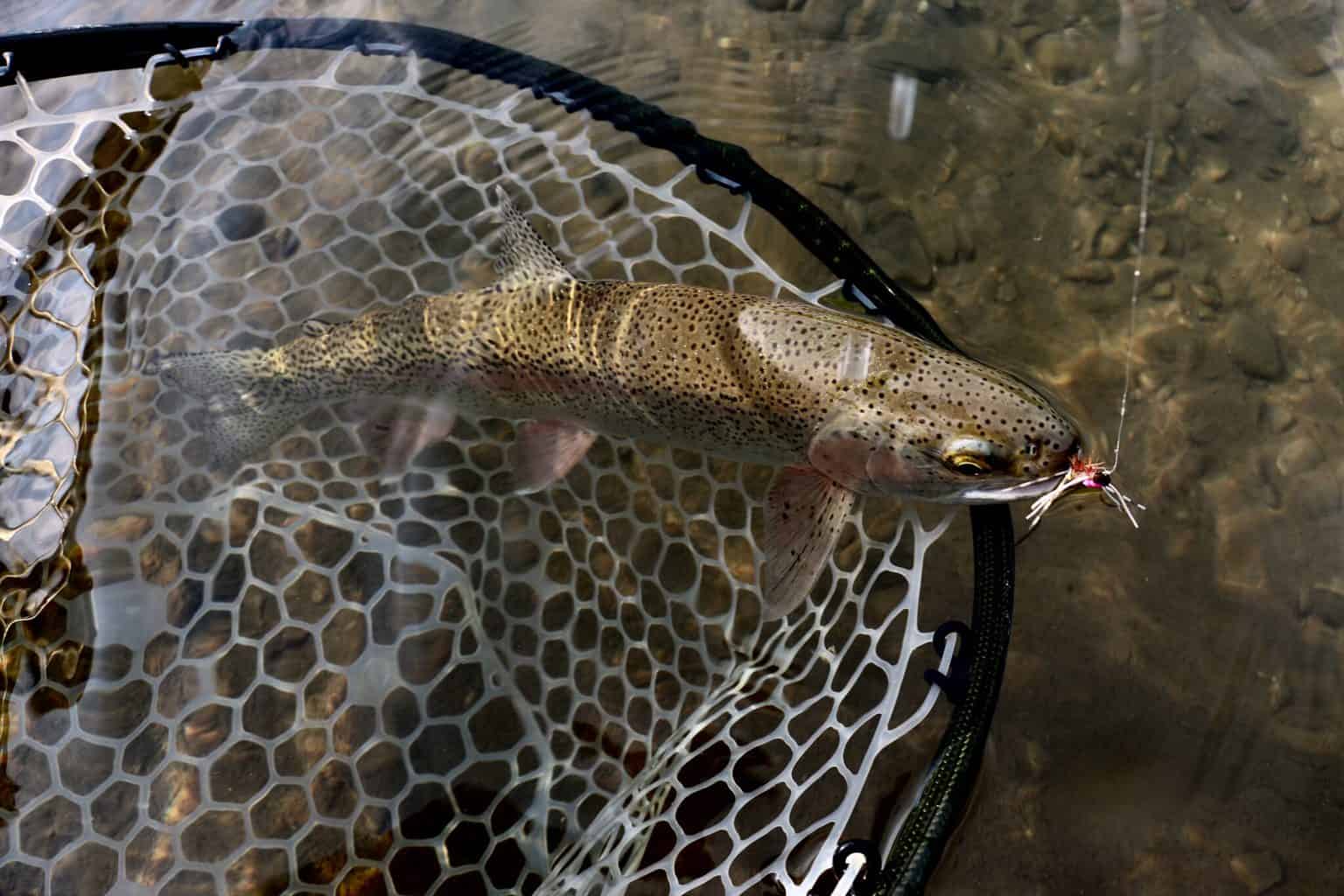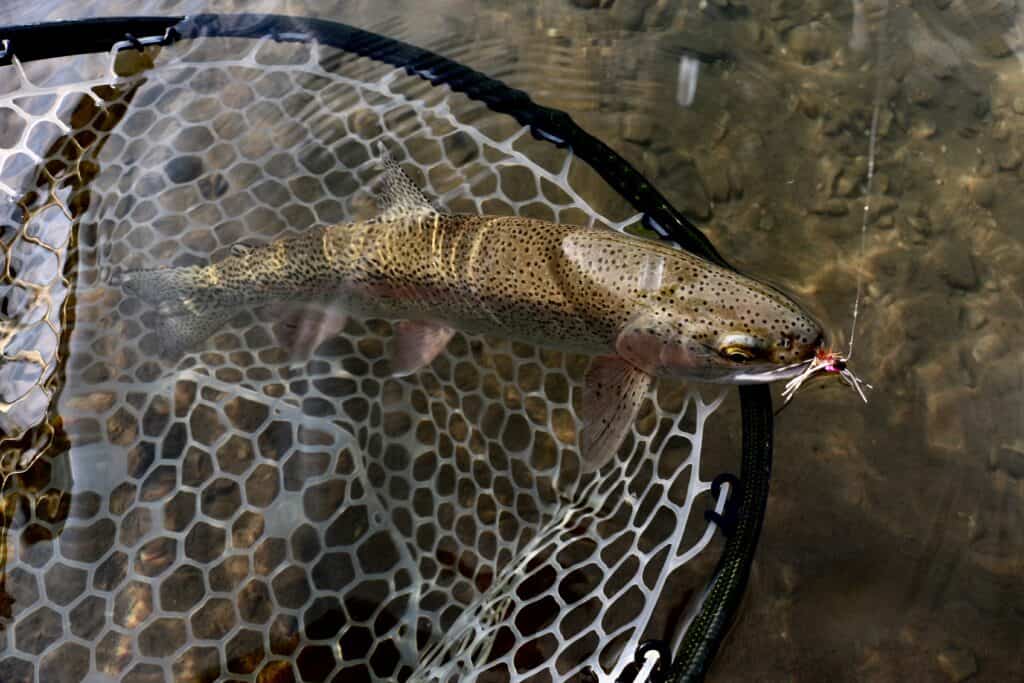 Whether the mountainous, forest region of Northern Idaho is calling your name or you're more drawn to the wide-open expanses to the east, there's something for everyone here.
In this article, we're breaking down the state into four distinct regions: Northern Idaho, Western Idaho, Central Idaho, and Eastern Idaho.
There are plenty of ways to divide Idaho into regions, but when it comes to fly fishing, those four regions make the most sense to us.
Here is a comprehensive look at Idaho's best fly fishing rivers.
Western Idaho's Best: South Fork Boise River
Western Idaho is a popular locale both for fly fishermen in the region and those who make the trip from Oregon and Washington, and the South Fork of the Boise River is a particularly popular spot.
It's a river that can sometimes get overlooked due to its arguably more popular neighboring river in Oregon, the Owyhee, but the South Fork is a great piece of water that offers plenty of opportunities for fly fishermen chasing big trout.
Visit Idaho notes that the river is "one of the most famous rivers" in Western Idaho, and for good reason.
Big rainbow trout await anglers who fish the river, and there is plenty of water to access – this river is a paradise for fishermen who typically walk-and-wade.
Fishing is productive on the river year-round, and spring through fall bring hatches of midges, mayflies, stoneflies, and caddis; all of which are happily fed on by the multitude of 20-inch plus trout in the river.
The South Fork Boise isn't the most famous river in Idaho, but it's certainly one of the best. As an added bonus, its proximity to Oregon and Washington makes it a doable weekend trip if you're up for the drive.
More Great Fly Fishing Rivers in Western Idaho
Salmon River
True to its name, Idaho's Salmon River is one of the few rivers in the state that gets annual runs of salmon and steelhead.
It's a popular spot for Inland Northwest anglers who don't want to have to travel all the way to Oregon or Washington for seasonal steelhead and salmon runs.
Chinook salmon, steelhead, and cutthroat trout make up the majority of the fish populations in the Salmon River.
As always, be sure to check current regulations before you head out – salmon and steelhead fisheries have more fickle seasons than trout fisheries do.
If salmon and steelhead aren't your thing, the Salmon River isn't your best bet in Western Idaho, but you will find some cutthroat trout throughout the river, and these native trout can be easily caught on a variety of attractor patterns.
Owyhee River
True, the Owyhee joins the Snake River on the Oregon side of the border, but it deserves a spot on this list since Boise is the closest major city to the river and plenty of people in the know cross the border to fish this stream.
The Owyhee River is a gem of a fly fishing stream that we've written about on this site in the past, and it's worth a look if you like big brown trout in a small tailwater setting.
The rising popularity of the Owyhee in the past few years has taken a toll on both the fishing and the surrounding environment.
The river is extremely popular, and you'll no doubt be joined by plenty of other fly fishermen if you decide to fish the Owyhee.
If you do decide to fish the Owyhee, be mindful of other fly fishermen and make sure to use proper etiquette.
Many people like to camp along the banks of the river – if you are camping, follow local rules and make sure to minimize your environmental footprint as much as possible!
Northern Idaho's Best: North Fork Coeur D'Alene River
The northern region of Idaho is perhaps the smallest (and certainly the narrowest) of the regions we're discussing in this article, but it definitely doesn't lack plenty of beautiful rivers to fish!
The North Fork Coeur D'Alene is the pinnacle of what you'd expect from a Northern Idaho river: It's pretty small, runs through forests and mountains, and the fish aren't particularly picky.
North Fork "CDA" fish aren't as big as some of the trout in the rest of the state, but they're numerous and you can have a field day with a dry-dropper setup. Parachute Adams, stimulators and pheasant tails are all excellent patterns to try out on the North Fork.
This is a river that's best fished in the summer through the fall. The region sees heavy snowfall during the winter, which can make fishing tricky.
More Great Rivers in Northern Idaho
Clearwater River
Like the Salmon River, the Clearwater is one of the few rivers in Idaho that offers a steelhead run. The Clearwater is known for producing giant steelhead, and the run is famous with anglers from across the country.
Summer steelhead on the Clearwater typically arrive later in the season than they do in Oregon and Washington's rivers – this is due to the Clearwater's geographic location – but once they arrive, the season can stretch on for many months.
Be sure to check local regulations before you head out, as they can change year-to-year.
St. Joe River
If you're looking for a great trout river in Northern Idaho, the St. Joe is a great alternative to the North Fork Coeur D'Alene.
At 120 miles, the St. Joe river is a long one that offers anglers plenty of opportunities.
Much like the other rivers in Northern Idaho, westslope cutthroat are the primary target here. Although they typically average in the 12 to 14 inch range, cutthroat in here have been known to surpass 20 inches.
The St. Joe is best fished during the early summer and early fall, when flows are reasonable but hot summer temperatures haven't put a damper on the fishing.
Central Idaho's Best: Silver Creek
Silver Creek is in tight contention with the Henry's Fork (a river we'll mention later on in the article) for being the most famous and productive stretch of water in all of Idaho.
A slow-moving, gin-clear piece of water, Silver Creek attracts fly fishermen in pursuit of large trout from all across the globe.
It's without a doubt Central Idaho's best stream.
This is a very unique river: It's very slow-moving and requires a certain degree of stealthiness to effectively fish.
It's nearly the polar opposite of faster-flowing freestone streams like the St. Joe and the Coeur D'Alene, and that uniqueness is one of the reasons it's so popular.
The environment of Silver Creek is favorable for all kinds of bug life, and both brown and rainbow trout grow extremely large in the creek.
Hatches are prolific, and you'll see fish rising for mayflies, midges, and a host of other insects throughout the day.
Silver Creek isn't a river for beginners – the slow-moving and gin-clear nature of the stream make it a difficult stream to fish, even for experts, and a guided trip is a good idea if it's your first time.
It's not your traditional western fly fishing river, but it's excellent at producing large trout time and time again. If big fish and stealthy dry fly takes are your thing, check out Silver Creek – it's a great challenge.
More information: Fishing Silver Creek in Central Idaho
More Great Rivers in Central Idaho
Big Wood River
The Big Wood River is a classic Idaho stream, open and wide with numerous trout species eager to rise to dry flies.
This river isn't known for having the biggest fish in the state, but it is very nutrient-rich and trout can grow up to – and beyond – 20 inches.
According to Picabo Angler, the river is best in spring and summer; mayflies, stoneflies, and caddis hatches abound, making the Big Wood river a summertime paradise for fly fishermen.
Big Lost River
There are multiple stretches of this river drainage that are popular with fly fishermen.
The Upper Lost River, above MacKay Reservoir and well upstream, is home to four species of trout and is a smaller river that's very productive during the summer.
The lower Big Lost River, and perhaps the more popular stretch, is a tailwater below MacKay Reservoir.
This lower stretch of the river holds some very large rainbow trout, and since it's a tailwater, the fishing is more consistent year-round.
Check this one out if you're looking for some big trout in Central Idaho!
Eastern Idaho's Best: Henry's Fork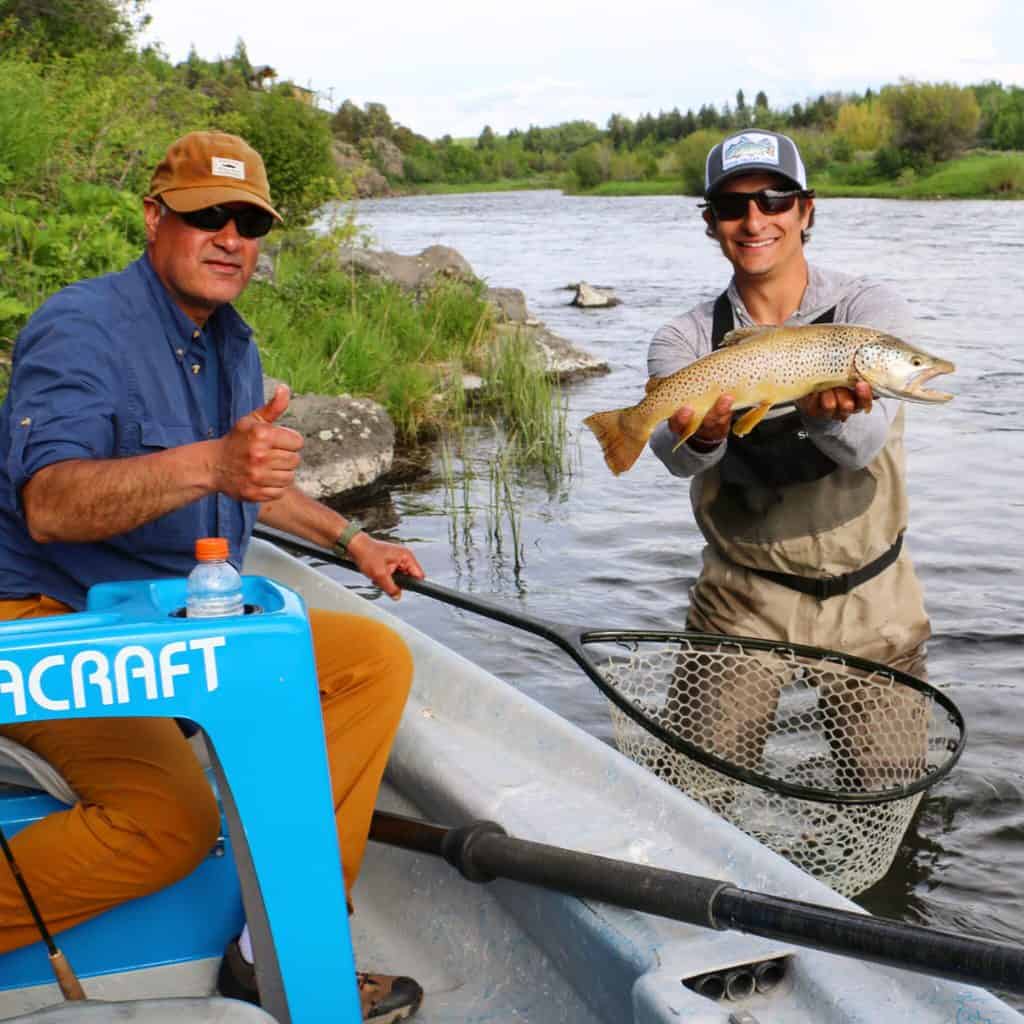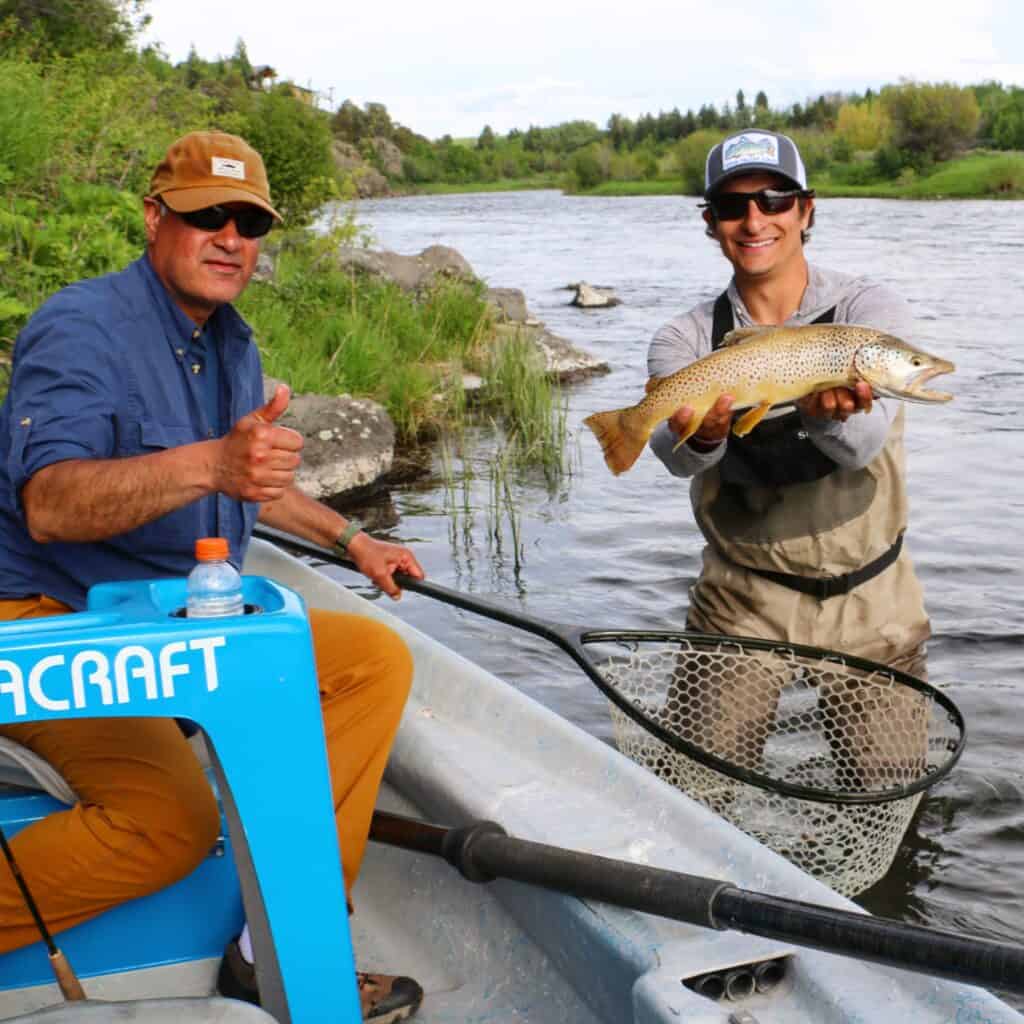 The Henry's Fork is a premier trout river with worldwide renown.
Known for its prolific hatches in the springtime and massive brown and rainbow trout, the Henry's Fork of the Snake River is a prime fishing opportunity – and is perhaps the best option in Idaho for anglers who want a classic fly fishing experience.
The river is most commonly fished from Ashton downstream to St. Anthony.
It is best fished by boat – bank anglers will find it very tough to find quality access and safe wading here, as the Henry's Fork is a very wide river.
Likely the most popular time of year to fish the Henry's Fork is in the late spring, when the biggest trout in the river are keyed on salmon flies. This season typically runs from mid-May to late-June, and you'll see some of the biggest fish on the river caught during this time of year.
Hatches continue throughout the summer, and some fly fishermen prefer to target the stillwater stretches above the various reservoirs on the river; these sections of slow-moving water are known to hold brown trout 30 inches-plus.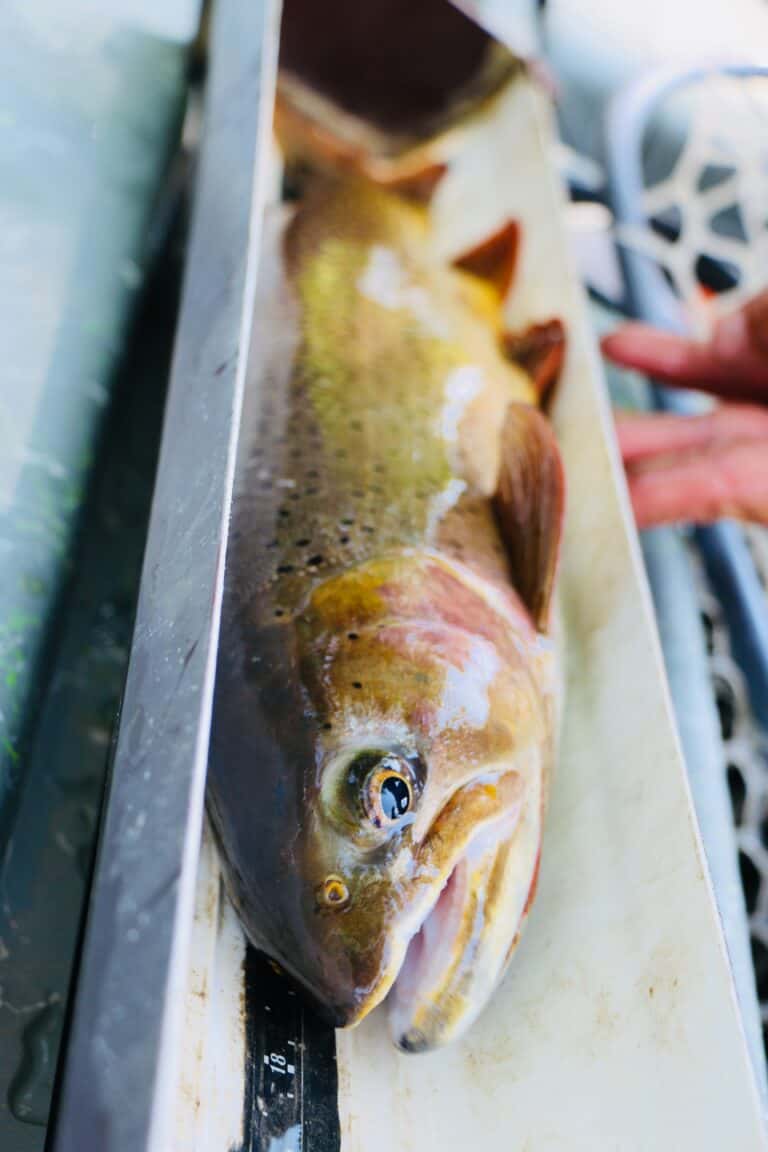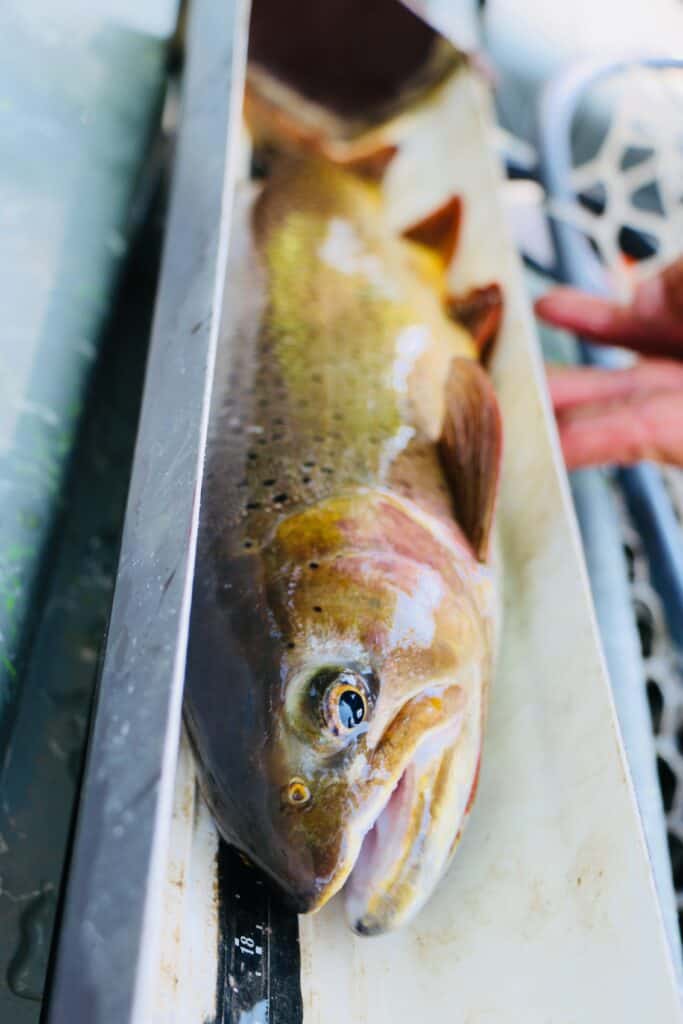 If you're truly looking for the quintessential Henry's Fork experience, you'll need to head to what's known as the Ranch.
Formally called Harriman State Park, the Ranch is situated far upstream of the lower river, and offers dry fly anglers a taste of heaven.
Fishing the Ranch is a near-religious experience for many devout fly fishermen, and it's a pristine stretch of gin-clear, slow-moving water that is home to prolific hatches and giant trout – there's not much more you could possibly ask for.
This stretch of the river is strictly regulated and opens on June 15th. Make sure you carefully check the regulations before you go out.
More information: Fishing the Henry's Fork River
More Great Rivers in Eastern Idaho
Teton River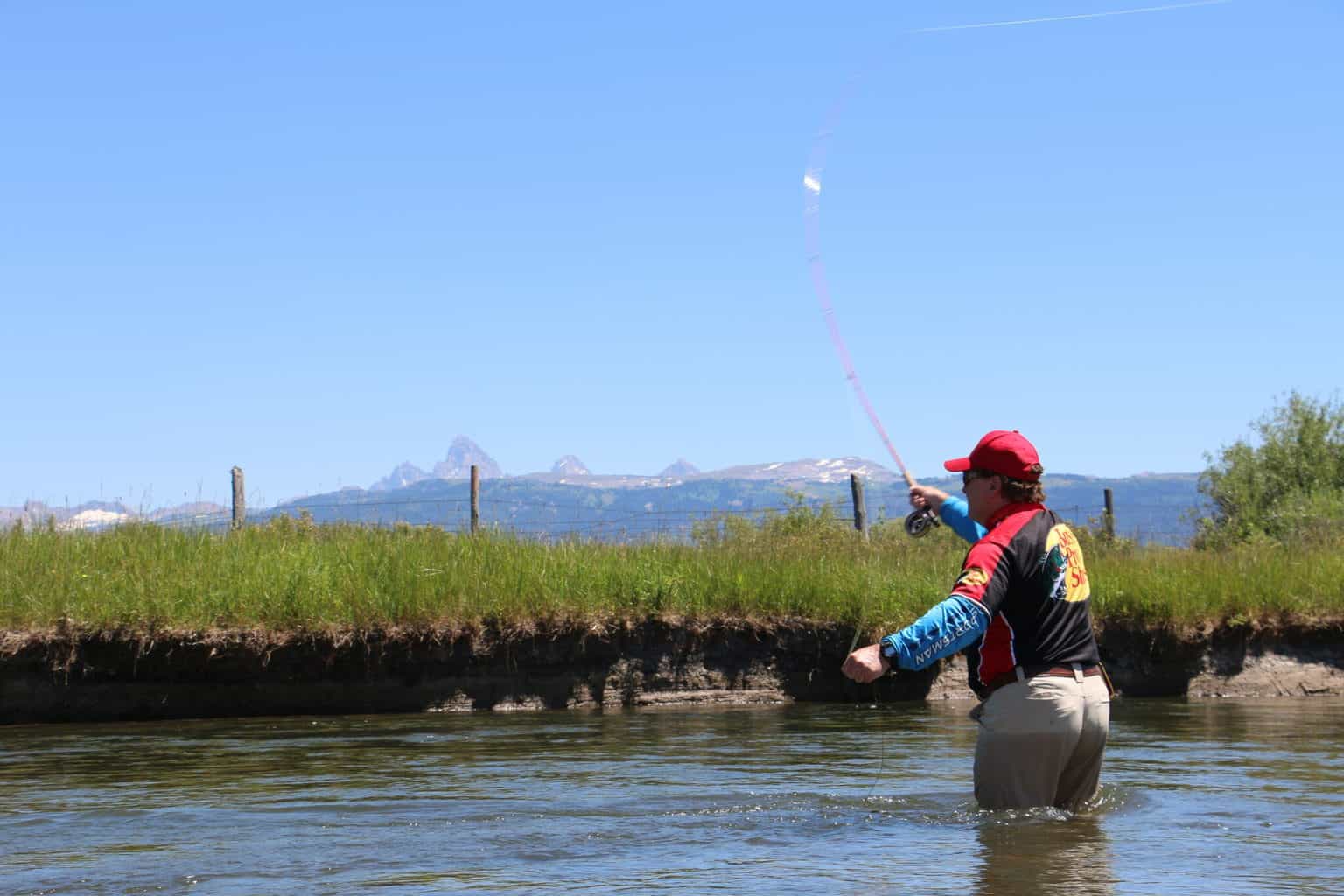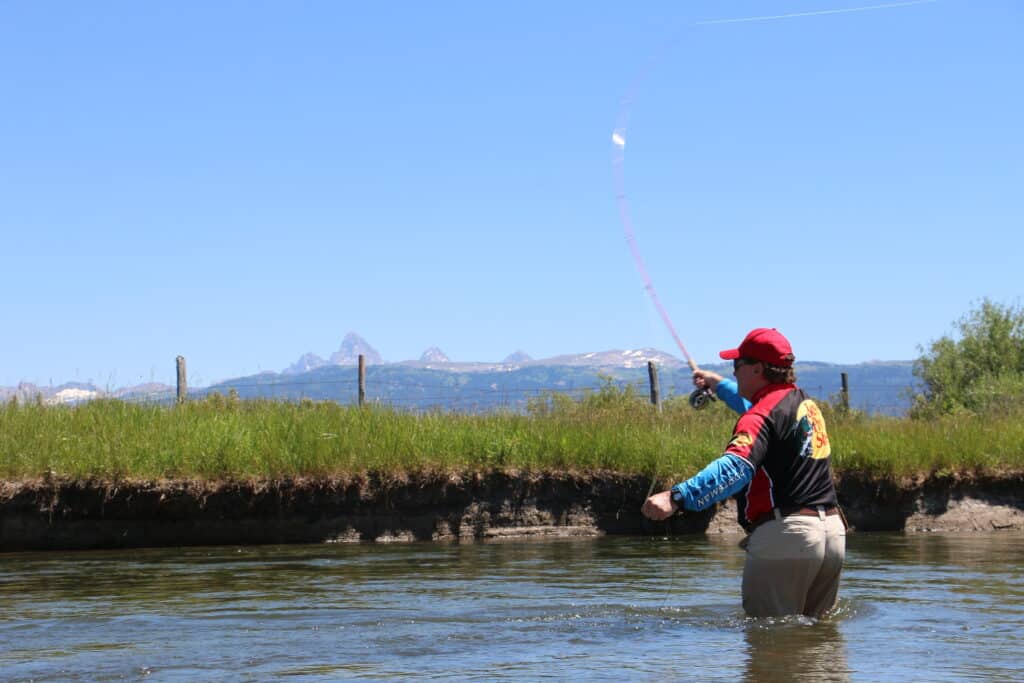 Although Wyoming is known for the legendary Teton mountain range, the Teton River actually makes its journey to the Henry's Fork of the Snake on the Idaho side of the border.
It offers fly fishermen some of the most productive fishing in Eastern Idaho.
The Teton stretches for more than 80 miles, winding through mountainous terrain and meadows as it makes its way toward the Henry's Fork.
It's a smaller river, filled with slow-moving stretches and fast-moving pockets alike, and it's home to some very large trout.
Like many rivers in Idaho, the Teton offers splendid biological diversity – rainbow, cutthroat, and brook trout are all present in the river and will happily take a wide range of dry flies and nymphs.
Conclusion
Idaho is a one-of-a-kind fly fishing state, and it should be a destination near the top of every fly fisherman's list.
If you're visiting the state's more famous neighbor, Montana, don't pass Idaho up.
It offers just as many fantastic fly fishing opportunities as anywhere else in the Northwest, and often with a fraction of the people.
Carter Reschke is a freelance writer based in Oregon. Passionate about the outdoors, Carter is a fly fishing aficionado and spends his days on the river when he's not writing.