Kokanee! These landlocked sockeye salmon are a fish of many names.
They're sometimes called silver trout, occasionally walla or little redfish, and a lot of the time by their fans they are simply "kokes."
So where does an intrepid angler in the Seattle area find kokanee?
The best kokanee fishing spot very close to home just might be Lake Meridian.
This lake, located in the Seattle suburb of Kent, is known for kokanee, which are stocked regularly by the Washington Department of Fish and Wildlife.
While kokanee are a major draw, they're definitely not the only game in town. Lake Meridian also receives a decent number of catchable rainbow trout every spring, courtesy of state game authorities.
The lake also supports resident populations of largemouth bass, yellow perch and brown bullhead catfish, all rewarding and popular game fish in their own right.
Lake Meridian is a nice spot close to home for a few hours or a full day of fishing and other family fun.
Kokanee Fishing
If you're taking your rods and boat to Lake Meridian, there's a fair chance you're on the hunt for kokanee.
The Washington Department of Fish and Wildlife stocks kokanee in Lake Meridian as fry or fingerlings. At our most recent check, the state planned to release about 65,000 juvenile kokanee into the waters of the lake.
Kokanee typically grow up to 10 to 13 inches in length in many lakes, and there often are a fair number of fish toward the longer end of that range at Meridian.
The largest kokanee on record in Washington was caught at just 6.25 pounds in Lake Roosevelt in North-Central Washington, which would merely be average if it were a mature oceangoing sockeye salmon.
More typically, kokanee catches will come in at around 1 pound or less, but occasionally running heavier.
Despite their smaller size, kokanee can still be challenging to fish — and they are worth the effort, as they are feisty fighters and make fine eating. Many kokanee aficionados prefer eating kokanee to trout, and we have to say that smoked kokanee is a treat not to be missed.
Look for kokanee in schools. Once you get a bite, there will likely be more to follow, so stick with a spot if it's productive.
Trolling is often the best method for catching kokanee, and Lake Meridian is quite boating-friendly, with a concrete boat ramp and motors permitted, unlike at a fair number of other suburban Seattle-area lakes.
Try using small lures set behind flashers or a dodger to get the fish's attention.
Thanks to the stocking program kokanee are often plentiful in Lake Meridian, with good to excellent prospects from mid- to late March through September. May and June are often good months to fish for kokanee on the lake at shallower depths.
Like kokanee fishing everywhere, the Lake Meridian fishery can be boom or bust. Some years are far better than others even when the stocking is fairly consistent, and the fishing can turn on and off quickly.
Bear in mind that kokanee don't tolerate heat well and display a strong preference for cold water.
In the summer months, catching kokanee is quite popular in the region's lakes but you'll need the right setup to reach them in much deeper water. You very likely will need added weight or a down-rigger to reach the fish.
There is a small area with 90-foot depths near the center of the lake, but a fairly large area with depths well over 50 feet if you troll up and down the middle of the lake in the long direction.
More information: Kokanee Fishing: Simple Tips and Techniques
Trout Fishing
Although their kokanee cousins hog the spotlight at Lake Meridian, rainbow trout are another salmonid species well worth fishing in Kent.
The state's recent fish stocking plans have called for some 12,000 rainbow trout to be put into Lake Meridian from March into April. For a 150-acre lake, that's not a massive number, but it's certainly enough to give the lake a lively fishery in the spring months.
Fish for rainbow trout at Lake Meridian from March into about June.
Early spring is best, with prospects fading into summer as temperatures warm and the trout population thins out.
Hatchery-raised rainbow trout are simple creatures.
Still-fishing with a baited hook beneath a bobber is a basic but effective method, with the bobber serving to draw the trout's eye in the same way that flashers and dodgers rile kokanee. Bottom fishing with bait will work when the fish are running deeper.
As with kokanee, trolling for trout is popular among boaters and these fish often bite the same types of lures, although trout don't always run as deep as kokanee.
Casting with artificial flies or lures also catches trout.
For more details on catching these fish, read our simple-to-follow guide, Trout Fishing: Basic How-To Techniques and Tips.
Bass and Panfish Fishing
A trio of warmwater fish round out Lake Meridian's most notable fisheries.
Lake Meridian can be one of the better small bass lakes in King County.
Largemouth bass are said to be at their best when the water is warmer, and anglers have a good chance of encountering them from May through September if they know where (and when) to look.
In the spring, larger bass will move into shallower water to spawn, and at this time they will aggressively feed and defend their nesting areas.
There is a good bit of shallow water toward the southern end of the lake, near the park and on the southwest side, and also at the northwest tip. The banks fall away more quickly in between.
Although they're known as warmwater fish, at their most catchable in the summer months, largemouth bass don't care for heat or bright light of mid-summer.
Easy enough to find in the morning and again closer to dusk, largemouth bass will retreat to deeper water or find a shady area at midday.
They also tend to be less active in the heat of the day, although they may still attack lures and bait when the opportunity arises.
Good bass-holding structures include lots of private boat docks and some good-sized lily pad beds and other aquatic plants.
Largemouth bass are characterized by their large mouths.
Most anglers use a variety of bass lures that imitate common prey, such as smaller fish, crayfish or frogs. Soft plastic grubs, worms and swimbaits are good choices, as are crankbaits, spinnerbaits and topwater lures.
Fishing on the surface can be particularly fun and effective on a warm summer night, when feeding bass will crush a lure that looks like a frog or wounded fish skittering along the top of the lake.
Fishing with moving lures also is preferred if you're catching and releasing, which is often the case with bass anglers. Lure-hooked bass tend to get snared near the mouth, making the fish easier to release with little injury.
While bait fishing with a whole nightcrawler will certainly catch bass, these big-mouthed predators will often slurp down the entire meal, deeply swallowing the hook and often getting fatally injured.
Yellow perch are another schooling fish, like kokanee, that dwell in Lake Meridian.
Many perch you catch will only be up to about 10 inches, but like kokanee they also make for good meals, much preferred to bass in terms of table fare.
As with kokanee, once a perch strikes, odds are good that you've found a school and more bites will follow, so stick with a productive fishing spot for a while until the fish stop biting.
Small hooks with pieces of earthworm are like catnip to yellow perch.
Fish are typically schooling near the bottom of a lake, although not at the depths you'll find summertime kokanee.
Use a sliding sinker above your swivel and leader and let your bait sit on the bottom, trying different depths by varying the lengths of your casts and moving to new areas relatively frequently if you're not getting bites.
In other words, if you cast into a school of perch with the right bait, you'll know it because you'll get quick hits.
There's not really a bad time of year to go fish for yellow perch at Lake Meridian, but probably the best prospects will be in the spring and summer, roughly April through September.
Brown bullheads are a different kind of fish altogether.
While they're much smaller than the more famous channel catfish, like them, they're bottom-feeders with a big appetite and little care for what they hoover up as they pick their way along the lake bed.
Fish with whatever bait you like, with classics including chicken livers and the guts or pieces of other fish. Worms always work as well.
Fishing is allowed on Lake Meridian after sundown. For a catfish angler, that's good — nighttime is often considered the best time to catch brown bullheads.
Note that any boat still on the lake after the sun goes down is required to keep running lights on. Park hours vary throughout the year.
You may also hook some sunfish, perhaps pumpkinseeds, fishing at Lake Meridian.
Where is Lake Meridian?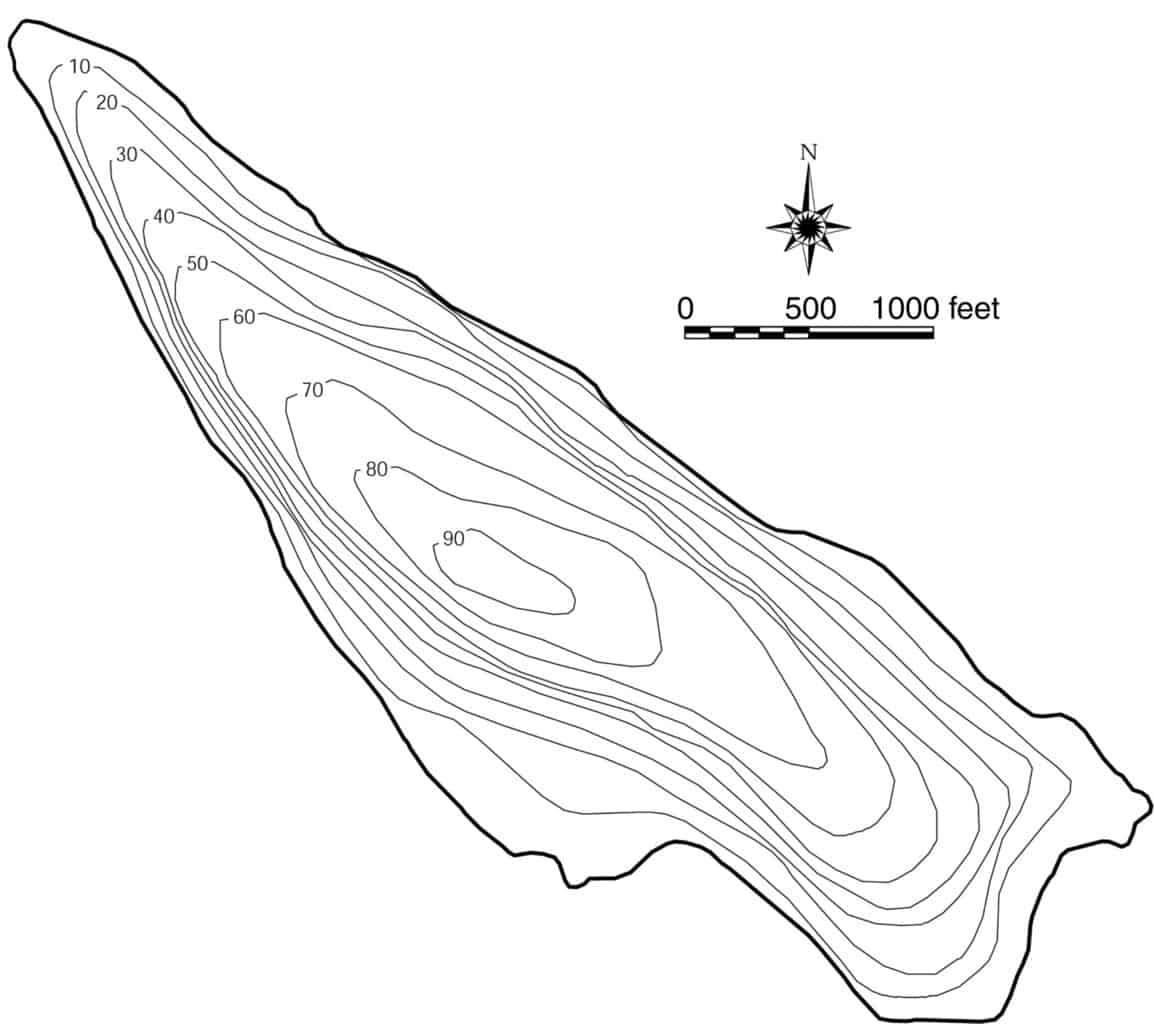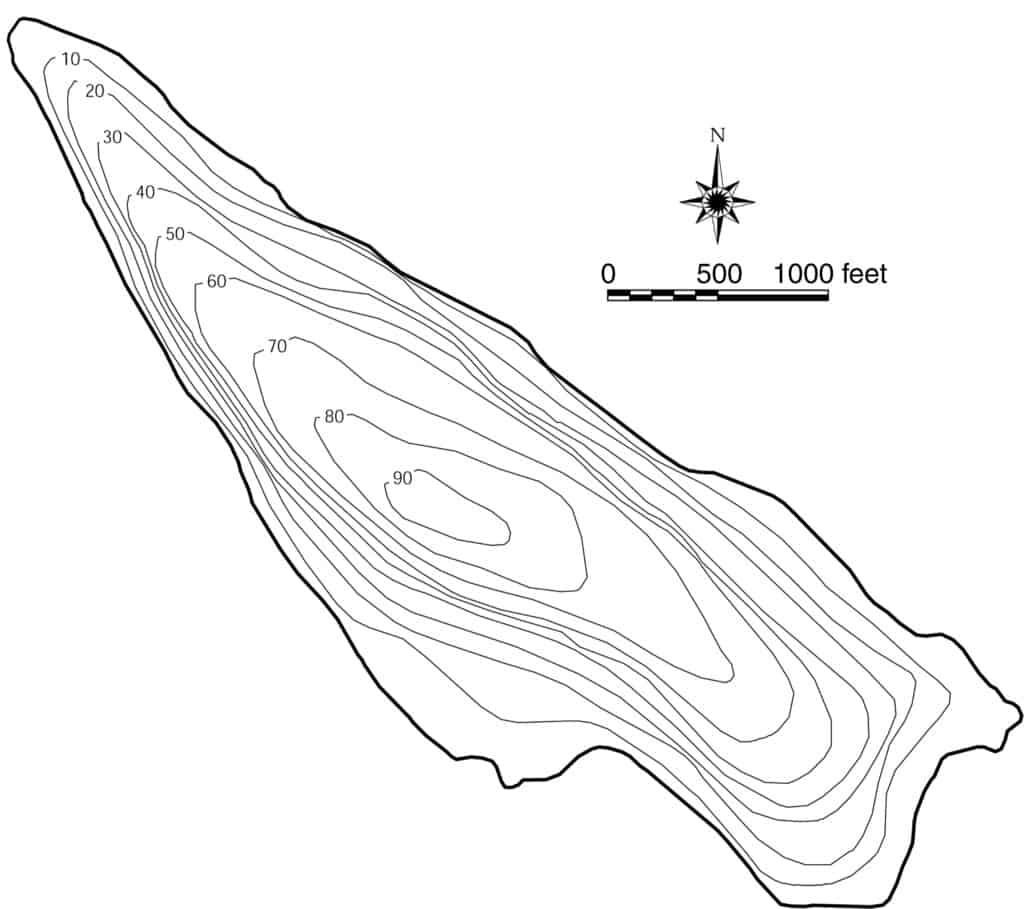 Lake Meridian is on the east side of Kent (just west of Covington), about midway between Seattle and Tacoma. The lake is accessible via Lake Meridian Park, which is maintained by the city government.
Unlike many smaller residential lakes in King County, Lake Meridian allows motorized boating. The park features an improved concrete boat launch, as well as a fishing pier.
Speed restrictions apply, and exhaust must be muffled or underwater, so check the park link for full rules.
From Tacoma, take State Route 18 to Covington, then turn left onto Southeast 272nd Street. Lake Meridian Park will come up on your right. Expect about a half-hour drive.
From Seattle, work your way southeast through Kent on State Route 516, which eventually becomes SE 272nd Street. Meridian Lake Park will come up on your left side. It's a 30- to 40-minute drive with light to moderate traffic.
Lake Meridian Park has a number of other amenities, such as picnic areas and restrooms. Swimming is permitted. While lifeguards are on duty during the summer months, always be mindful of other lake users while fishing or boating.
Find more fishing spots in King County
Washington Resources
WDFW Fishing and Stocking Reports
WDFW Fishing Regulations
National Weather Service forecasts